Drake concerts hit by hundreds of counterfeit tickets
27 March 2014

From the section

Music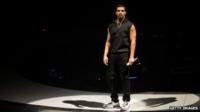 Drake's UK tour has been hit by a wave of counterfeit tickets.
Bosses at London's O2 Arena say they have turned away up to 170 fans a night at the Canadian rapper's shows because of fake tickets.
Some of them were bought on Gumtree or Twitter, as well as secondary ticketing sites like Seatwave.
An O2 spokesperson said fans had been scammed by touts despite "a number of procedures in place to protect customers".
Drake performed at London's O2 Arena on Monday, Tuesday and Wednesday.
A statement from the venue said: "The Commercial Protection Unit (CPU) team are onsite at events we identify as at risk of fraudulent activity and they assist all victims of ticket fraud.
"Our CPU team draws on its extensive experience in the field to monitor a range of websites looking for suspicious purchase trends and behaviour.
"The team also go through the list of buyers in advance to cancel tickets of any known touts; these tickets are then made available for public sale to ensure genuine fans get in to the show."
Twenty-year-old Nima Salehi from Bovingdon in Hertfordshire spent £99 on a ticket, which he bought on Seatwave.
He said: "When I got there after queuing for about two hours, the security guard pulled me to the side as my ticket wouldn't scan. He tried it again and again and then he said, 'Unfortunately I think your ticket is fraudulent'.
"At the venue there wasn't much help from security, I tried to beg my way in, he said no. So I had to turn around and go all the way home to Hertfordshire."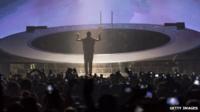 Dylan McDonnell from south-east London bought two tickets from someone on Twitter for £90, but the seller has now disabled their account.
"I've tried to contact the person via Twitter. However, they have now blocked me and also changed their name on Twitter. So I can't contact them whatsoever," Dylan said.
"However, I have let people know about the person and not to buy tickets off them in the future.
"In the case of him blocking me, it's clear he just wanted my money and I'm actually scared of how many people he's done the same to."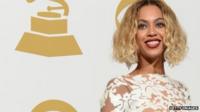 Last month, Beyonce gigs at Manchester's Phones 4 U Arena were targeted with counterfeit tickets, resulting in more than 140 of them being rejected.
Reg Walker works for ticket security firm The Iridium Consultancy and says police are not investigating the crimes properly.
He said: "Our team dealt with 3,600 people who had presented invalid and counterfeit tickets for shows at one major venue in 2013.
"To date, not one victim has had justice or even the semblance of an investigation by police as ticket fraud is not viewed as a priority crime.
"At one festival on one day last year just under 1,000 people presented invalid and counterfeit tickets for entry in one day."
Drake released his fourth studio album, Nothing Was the Same, last year.
It sold more than a million copies in the US and was the seventh-biggest selling record in America in 2013.
Nothing Was the Same, the follow-up to 2011's Take Care, made it to number two on the Official Album Chart.
Follow us @BBCNewsbeat on Twitter.