Red Bull boss: Fuel changes could mean cars don't finish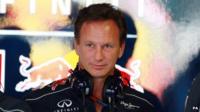 The Formula 1 season gets underway in Melbourne tomorrow, with practice ahead of Sunday's Australian Grand Prix.
It's set to be the most unpredictable season in living memory after new rule changes were brought in.
Red Bull have been the dominant team for the last four years, but they've struggled to adapt in pre-season.
Their team boss Christian Horner, who says they probably have the most to lose, explained the changes and their likely impact.
Fuel restrictions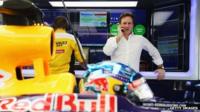 "We're going to be limited to 100kg of fuel. Previously we started the race with between 140kg and 150kg of fuel.
"So economy becomes a massive factor, strategically running your race, not running flat out at all times, saving fuel where you can and having a fuel efficient engine is going to be vital," he said.
"In the early races you're going to see a lot of ups and downs. You could see half the field not finish the first race in Melbourne".
The engines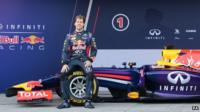 "We're going from a V8 to a V6 with a big turbo on it.
"The engines look, sound and feel very different. We'll have similar power just in a very different way to the V8s," he said.
The exhausts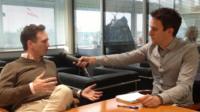 "We used to have two exhaust outlets, that now all has to go into a single outlet in the middle of the car and we're very regulated as to where that exhaust has to exit, like a rocket launcher on the rear of the car.
"They've done that to try and slow us down, we used to get a lot of benefit from where the exhaust gases went, and now it comes out in a very benign area of the car that's very difficult to get an advantage from," he added.
The drivers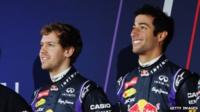 "The drivers have to be pretty smart this year because they're going to have to save fuel.
"It's absolutely not going to be easier for them, it's a technical challenge for the team and the driver because how he drives the car will dictate how much fuel he uses.
"For sure we've probably got the most to lose because we've won the Championship the last four years," he added.
Follow @BBCNewsbeat on Twitter.