Chris Pine pleads guilty to DUI charge in New Zealand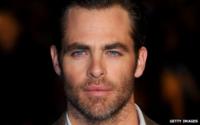 Star Trek actor Chris Pine has pleaded guilty in a New Zealand court to drink-driving.
He was fined NZ$400 (£205), ordered to pay NZ$93 (£48) costs and banned from driving for six months, according to reports.
Police said a 33-year-old American man was charged on 1 March with driving with a blood-alcohol level over the legal limit.
He was stopped during a routine check near the South Island town of Methven.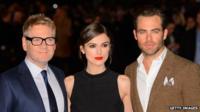 A subsequent blood test showed an alcohol level of 113 micrograms per 100ml.
The blood-alcohol limit in New Zealand is 80mg per 100ml.
Pine has been shooting the new film Z for Zachariah in New Zealand.
The movie, which also stars Oscar nominee Chiwetel Ejiofor, is about a young girl who survives a nuclear war and is based on the young adult novel by Robert C O'Brien.
Judge Joanna Maze said she accepted that Pine, who stood silently throughout the hearing, was remorseful, and had made a large donation to a New Zealand charity.
Maze said she had taken into account his good record, as well as excessive media coverage of the event.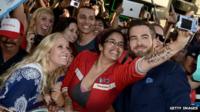 The actor also played the title role in the movie Jack Ryan: Shadow Recruit, which also featured Keira Knightley and was directed by Kenneth Branagh.
Casey Crawford, manager of the Blue Pub, a Methven bar, told Christchurch newspaper The Press, that Pine was attending a celebration at the bar on the night of 28 February to mark the end of filming.
He was at the party with his Icelandic girlfriend, Iris Bjork Johannesdottir.
Pine was drinking beer and did not appear drunk, before leaving at about 2.30 am, Crawford added.
The bar manager also said that Pine had obliged locals who wanted their photo taken with him.
"He looked like he just wanted to spend time with his partner," Crawford told the newspaper.
"Chris was really good. They were a good crowd, the whole lot of them," he added.
Crawford said the Blue Pub offered customers transportation home.
Follow @BBCNewsbeat on Twitter