One Direction and Ed Sheeran back Global Citizen project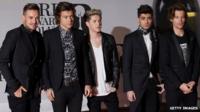 One Direction and Ed Sheeran are among more than 100 musicians offering free concert tickets to help combat poverty.
Fans can attend shows included in the Global Citizen Tickets scheme by earning points through activities which support the cause like signing petitions and sharing content online.
Several UK festivals are also backing the project.
Each ticket has a different point value and participants with enough points are entered into a lottery.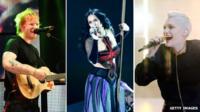 Katy Perry, Jessie J and Arcade Fire are among the acts supporting the project.
Global Citizen aims to help 1.2 billion people worldwide suffering from extreme poverty with the main issues including hunger and disease.
It also looks to improve gender equality, access to primary education, and the life expectancy of children.
According to Global Citizen, in 2010, 20.63% of the world's population were living in extreme poverty.
The scheme, which is also being backed by John Newman and Russell Brand, already runs in Australia, New Zealand and America.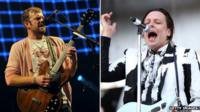 Emma Banks, chair of the UK Global Citizen Tickets initiative committee, said: "The Global Citizen Tickets initiative in the UK marks the culmination of a tremendous amount of hard work and foresight.
"I have no doubt that we will match the successes that this initiative has already enjoyed in the USA, something that could only have been achieved by our industry uniting for this very worthwhile cause."
McBusted, The National and Chvrches are also among the names supporting the project.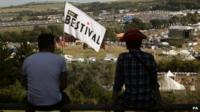 Emma added: "Music brings people together from all over the world and has so often in the past been the catalyst for change."
Other activities from contacting local MPs and volunteering with charities can also earn points towards tickets to shows including Bestival, Latitude and Reading and Leeds festivals.
Download, Lovebox, Wireless and Global Gathering are some of the other events which have also backed the Global Citizen project.
Follow @BBCNewsbeat on Twitter