Radio 1 extends all-female DJ line-up to 39 hours
7 March 2014

From the section

Music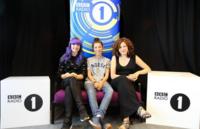 Radio 1 has announced that its all-female DJ line-up on air this weekend has been extended to 39 hours.
Originally the schedule was going to be an evening line-up on Friday 7 and Saturday 8 March from 7pm to 7am.
But now the hours have been extended to take in Friday night, the whole of Saturday and Sunday morning until 09:00 GMT.
The station will feature DJs including Annie Nightingale, Annie Mac, Gemma Cairney and Sarah Jane Crawford.
They will choose a selection of new and established female artists and producers to champion in their shows.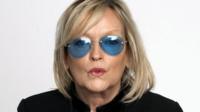 Head of Programming for Radio 1 and 1Xtra, Rhys Hughes, said there was still more work to do in recruiting more women for specialist music shows.
"We've still got more work to do in finding more good specialist presenters. But to give someone a gig in Radio 1 or Radio 1Xtra just based on their gender would be wrong," he said.
Radio 1 presenter Annie Mac is the opening DJ on the line-up, which starts on Friday at 19:00 GMT.
She will be joined on the bill by Annie Nightingale, who has been a Radio 1 DJ since 1970.
She was the first female DJ on the station and is the longest-serving broadcaster on Radio 1.
She said: "I am looking forward to celebrating the array of specialist dance DJs on Radio 1, who are female.
"Gender is, welcomingly, not an issue nowadays when Radio 1 appoints new DJs and it has been demonstrably supportive of women.
"We all desire to be judged on our abilities alone in this very competitive field and we all thrive on the respect of our peer group, and our audiences.
"The line-up shows our individual styles and genres from garage, house, drum n bass, r&b, hip hop, trap, grime and techno, and we shall have a lot of fun over the weekend."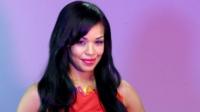 Other female presenters involved in the event include Monki, Claira Hermet and Adele Roberts.
Earlier this year it was announced Gemma Cairney would take over the early morning show on Radio 1, from 04:00-06:30 GMT.
The slot leads into Nick Grimshaw's breakfast show.
Current early breakfast show host Dev will take over her 07:00-10:00 weekend breakfast show.
Cairney's first weekday show will be on 31 March, while Dev will start his weekend slot on 29 March.
Friday night 7 March
7-9pm Annie Mac
9-11pm B.Traits
11pm-1am Heidi
1-3am Essential Mix - Magda
3-5am Annie Nightingale
5-7am Monki
Saturday 8 March 2014 - International Women's Day, BBC Radio 1
7-10am Gemma Cairney
10am-1pm Jameela Jamil
1-4pm Adele Roberts
4-7pm Annie Mac
Saturday night 8 March 2014 - International Women's Day, simulcast on BBC Radio 1 & 1Xtra
7-9pm Sarah Jane Crawford
9-11pm Sian Anderson
11pm-1am Jamz Supernova
1-3am Madam X
3-5am Claira Hermet
5-7am Adele Roberts
Sunday 9 March 2014 - Radio 1
7-10am Gemma Cairney
Follow @BBCNewsbeat on Twitter