Crime minister warns of new heroin-type legal high
28 February 2014

From the section

Health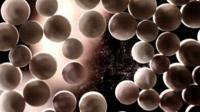 There are concerns a new type of legal high, which acts like heroin, could lead to more deaths in the UK.
Previously, legal highs have been designed to act more like cocaine, ecstasy, amphetamines or cannabis.
But a new fake opiate-based legal high called AH-791 seems to be coming onto the market.
Minister of State for Crime Prevention, Norman Baker, made a warning about the substance after the death of a man.
Last month, an inquest in the West Midlands heard how Jason Nock, 41, bought AH-791 online and died after accidentally taking five times the fatal amount of it.
Speaking at a legal high conference yesterday, Norman Baker, said: "I'm concerned by the shocking emergence of new substances designed to have similar effects to heroin and synthetic opiates.
He added: "We have a changing landscape in the drug world".
Mr Nock's death was the first in Britain solely linked to AH-2791, although it is thought two deaths last year were because of a combination of substances including AH-2791.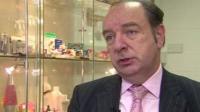 There have also been 12 deaths recorded in Norway and Sweden.
The drug is understood to have been developed in the 1970s as a pain reliever, but never developed commercially.
It is thought it has been recreated drawing on information taken from old scientific books.
The Government has already banned around 250 legal high or psychoactive drugs, but it is thought on average one new substance goes on sale every week.
Producers are also able to tweak the composition of banned substances so they remain legal.
They are advertised on at least 700 websites, including 140 hosted in Britain, and are also available in some specialist shops across the country.
The latest official UK figures show 68 deaths were linked to legal highs in 2012, up from 10 in 2009.
Follow @BBCNewsbeat on Twitter