Trainee curlers say a win will 'inspire young curlers'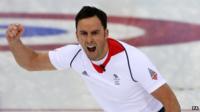 Curlers from the club where Great Britain curling skip David Murdoch is a coach say they hope the team's success will inspire more young curlers.
GB's women have already won a bronze medal and the men's team have made it to the Winter Olympic's final in Sochi.
Brother and sister Ross and Lauren McIntyre both train at the Greenacres Curling Club in Renfrewshire, Scotland.
They've told Newsbeat they hope more young people will now feel motivated to take part in winter sports.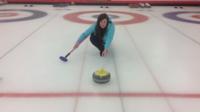 "There's a lot of coverage that's been on over the Winter Olympics and hopefully it will raise winter sport as a whole," said 18-year-old Lauren.
But she especially hopes aspiring curlers will consider taking up the sport.
She said: "I think if anything [Team GB medals] will inspire more young curlers or more children who haven't tried the sport to try it."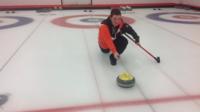 Both Lauren and Ross got into the sport because their grandfather and father were curlers.
They were particularly inspired by their dad, 16-year-old Ross explained: "My dad did very well in getting to play for the World Junior finals as 5th man.
"Hopefully me and Lauren will follow in his footsteps."
Follow @BBCNewsbeat on Twitter