Stereotypes 'makes teen feel they're in the minority'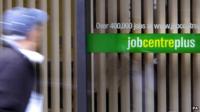 More than two thirds of 14 to 17-year-olds think their job prospects are affected by negative stereotypes.
That's according to think-tank Demos which surveyed 1,000 teenagers in England and Northern Ireland.
Of the 1,000 teenagers questioned, 85% said stereotypes in the media are affecting their chances of getting a job.
They were also worried about the way they were portrayed by politicians.
The report also polled 500 teachers who said teenagers today care more about social issues and are more likely to volunteer for charities compared to previous generations.
Becky Brunskill, 18, member of Youth Parliament for Liverpool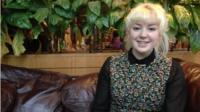 "At the moment they [teenagers] feel like they're in the minority really, they're always the one to get bad press.
"Young people out there are doing good things for the community but there's always the stabbing, the hoodie or gun crime that's always on the news but we're not all like that.
"We need to show businesses and the media that young people are passionate and want to get involved and make a change."
She said that negative coverage of young people could be damaging their chances of getting work.
"Maybe they're [businesses] a bit put off because maybe they think we'll bring trouble to their business," said Becky.
"Working for the NCS (National Citizen service), The Youth Parliament and the British Youth Council I'm a much more confident person and I want to go into a business and give them my skills that I've got."
Liesl Smith, Federation of Small Businesses
The Federation of Small Businesses has said the biggest barrier facing teenagers from getting jobs is a lack of skills rather than their image.
"Members are telling us, these are people who run small and medium sized businesses, that young people do not have the right skills for going into the workplace," she said.
"We know that around a third don't have the right numeracy skills for example and almost half don't have the right literacy skills.
"Young people are not really prepared for the workplace when it comes to team work or communication so they really need to have more of an understanding of the business community and what it means to work and they're just not delivering that."
Jess and Tommy, 16, from Liverpool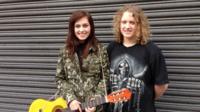 Tommy said: "It's not just young people, old people are stereotyped all the time.
"I feel a bit annoyed when people are scared to walk past me on the street, that doesn't usually happen but when it does I'm like 'You don't know me - why are you like this'."
Jess added: "I get annoyed by it because everyone listens to the negative and not the positive in the media."
Follow @BBCNewsbeat on Twitter