The Last of Us leads Bafta video game nominations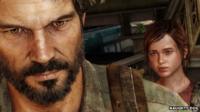 The Last of Us leads the way with ten nominations for the 2014 British Academy Games Awards.
The Playstation 3 title is recognised in categories including action & adventure, artistic achievement, best game and game design.
Grand Theft Auto V is nominated for nine awards and platform title Tearaway gets eight.
The awards ceremony will take place in London on Wednesday 12 March.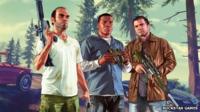 A total of 43 games have been named across 17 categories.
The contenders for best game are Assassin's Creed 4: Black Flag, Grand Theft Auto V, The Last of Us, Papers, Please, Super Mario 3D World and Tearaway.
Five games receive four nominations each; Assassin's Creed: Black Flag, BioShock Infinite, Super Mario 3D World, The Stanley Parable and Papers, Please.
Other games recognised include Beyond: Two Souls, Brothers: A Tale of Two Sons, DEVICE 6 and Tomb Raider.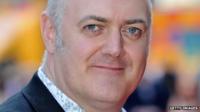 In the mobile & handheld category, Plants vs. Zombies 2 will take on Badland, Device 6, Ridiculous Fishing, The Room Two and Tearaway.
Bafta began handing out awards to the gaming industry in 1998.
The academy said the awards will highlight "an outstanding level of creative excellence" in the UK and abroad.
Young games developers and designers will be recognised in the ones to watch category.
Comedian Dara O'Briain will host the awards ceremony.
Follow @BBCNewsbeat on Twitter