Safer Internet Day: Where should you go for help?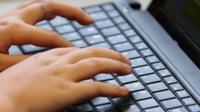 As part of Safer Internet Day, Newsbeat is looking at the problems you may face online, and what you can do about them.
Recently there has been a reported rise in the number of teenagers phoning the NSPCC's helpline with bad experiences after downloading apps like Grindr.
Meanwhile a new Young Minds survey suggests a third of 11 to 14-year-olds had watched porn on a mobile device.
Many charities are able to offer help and support if you have concerns about anything you've encountered online.
Pornography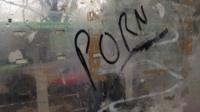 Around half of 15 to 17-year-olds have accessed pornography on a smartphone or tablet, according to a new survey from mental health charity Young Minds.
Previous studies by counselling service Relate have suggested more than a third of young people have admitted pornography has caused problems in their relationships.
If you are worried about something you've seen online or pornography is causing you problems then Relate counsellor Sharon Chapman advises you to "talk about it".
Sexting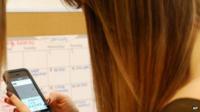 Under British law it is legal to have sex aged 16, but it is illegal and a serious criminal offence to take, hold or share "indecent" photos of anyone aged under 18.
Once you send an image of yourself to someone else, you no longer have control over what happens to it and could be posted somewhere else without your consent.
The Internet Watch Foundation search for explicit images and videos of under 18 year-olds and remove them and you can report indecent images to them.
Grooming
Aaron, 18, from Liverpool says he downloaded a "hook-up" app five years ago to explore his sexuality and ended up being groomed by an older man.
The National Crime Agency has warned users on the apps like Grindr, Blendr and Scruff to ensure the people they're meeting for casual sex are above the age of consent.
The NSPCC said it did not have specific figures on "hook-up apps" but said it had seen a rise in calls about them. It said in 2012-13, 1,061 young people contacted its ChildLine to talk about online sexual abuse. You can contact them if you are worried about grooming, regardless of whether it is on an app or elsewhere online.
Online bullying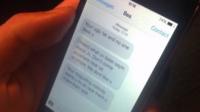 Recent figures from the charity Childline suggest children and young people are increasingly reporting cases of online bullying. It saw 4,507 cases of cyberbullying in 2012-13, up from 2,410 in 2011-12.
They describe online bullying as using "digital technology to upset, anger or embarrass someone on purpose".
If you or someone you know is experience online bullying, Childline advises you to get help. Talk to a parent, teacher, counsellor or other trusted adult.
Privacy
The NSPCC advises you to never post personal information online. Don't share things like your address, your email address or mobile number.
The also say to never share passwords, even with friends, change them regularly and check your privacy settings on sites like Facebook and Twitter.
It is possible for hackers to access your webcam to take pictures - recently a man was prosecuted in the US for doing this to Miss Teen USA.
This is a crime and can be reported to the police, as well as to your internet service provider.
Follow @BBCNewsbeat on Twitter