Facebook's 10th anniversary: Three things you'd change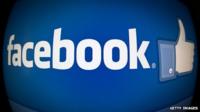 Facebook says its number of teenage users is stable.
The social network is marking its 10th birthday and some research claims it is now less popular among teens.
Facebook hasn't released age-related figures but says it has 33 million UK users.
"We know young people are always interested in trying different things but Facebook, we feel, will always be the core," said Facebook's Iain Mackenzie.
"It's the place where they have their real identity - where their friends and their family are and it's somewhere that people always come back to."
To mark the occasion, Newsbeat asked listeners if there were any changes they would like to see on the site.
Thumbs down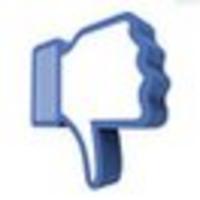 Facbook claims there are more than six billion likes per day on the site, but Douglas said: "10 years and we are still looking for the thumbs down icon."
Mackenzie said: "We're much more about the positive at Facebook so if you like something you can give it a thumbs up, if you're not so keen then maybe express your opinion by expressing a comment."
Twenty-four hour response
Facebook says that keeping its users safe has been "a learning process".
The social network, which claims to have 1.23 billion active users worldwide, has recently offered those who report abuse or inappropriate content more information about how their complaint is dealt with.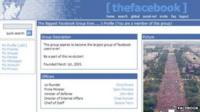 Joe asked: "Why is the content not better policed? How are live beheadings, animal cruelty, bullying, etc. acceptable yet show nudity and the picture is removed?"
Mackenzie said: "We have a huge team of policy people who make the rules to keep Facebook safe for the millions of people who use it.
"Then we have a team of user operations specialists who are based around the world.
"They work 24 hours a day to respond to the reports that we receive from users when they're unhappy or want to complain about something and they review those against the rules."
Amazing, magic algorithm
Amy asked: "Why do you decide whose posts I see on my newsfeed? I just want to see all my friends' posts."
Mackenzie said: "The big, amazing, magic algorithm. We have this system which calculates what's most likely to be of interest to you.
"Now the algorithm doesn't get it right all the time but most of the time it gets it about right.
"It works out the kind of people that you engage with and talk to the most and the sort of people whose pages you click on."
Ten more years?
When asked if Facebook will still be here in another 10 years Mackenzie said: "I think and I hope that Facebook is going to be around in 10 years' time.
"Who knows how it will look? We will always take the lead from the people who use the service and we'll build things that we hope they will find useful, fun and interesting."
Follow @BBCNewsbeat on Twitter