Former eating disorder sufferer: You have to be positive
30 January 2014

From the section

Health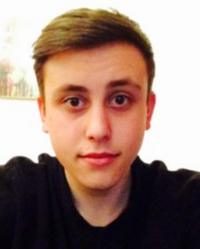 The number of young people going to hospital because of eating disorders is on the rise, according to new figures.
The data, from the Health and Social Care Information Centre, shows the number rose by 8% in England from 2012 to 2013.
The findings showed there were 2,560 admissions.
That compares with 2,370 in 2011-12, a rise of 16% on the previous year.
Jack, 17, has struggled with eating disorders throughout his teens.
"When I was 14 I started losing quite a lot of weight," he said.
"I had to go through the hospital process. I wasn't admitted there so I was an outpatient.
"I had to go there two times a week, get myself weighed, my heart checked."
Jack says he thinks he's through the worst of it now.
"I think it's something that can always come back and haunt you at times.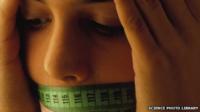 "Especially at times when maybe something else isn't so good in your life so you use it as a coping mechanism.
"You just have to believe. It's a very hard thing to in your mind when your mind is telling you something else.
"However, you've got to understand that your mind is not you. Your mind is someone else at that moment in time. Your mind can tell you things that are not true."
"I think the first thing to do is be positive and every day tell yourself you're going to be OK."
Nine times as many females as males were admitted in 2012-13 with an eating disorder.
The most common age for female admissions was 15 and for males it was 13.
One in five of those taken into hospital with an eating disorder was admitted and discharged on the same day.
One in 17 stayed in hospital for longer than six months.
There's help and advice on eating disorders at Radio 1's Surgery page or on the Beat website.
Follow @BBCNewsbeat on Twitter