Gamers on Nintendo's future after poor Wii U sales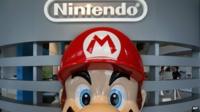 Nintendo is in a bit of trouble, and there's nothing Mario, Luigi or Donkey Kong can do about it, for now.
The gaming giant has announced it expects to lose £205m this financial year, having previously predicted big profits.
The Japanese company is blaming its misfortune on poor sales of the Wii U console.
Nintendo fans have been telling Newsbeat what they think has gone wrong and what the firm should do about it.
Lucy Gilbert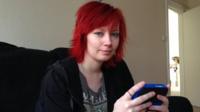 "I think they advertised the Wii U the wrong way, a lot of people saw it as a tablet for the Wii rather than a new console.
"They had a really, really bad list of launch titles, they didn't have Mario or any of their iconic characters there.
"People will always see Nintendo characters on a Nintendo console.
"I know Sonic the Hedgehog is on iOS and everything and it works, but Sega have sold out to everybody. Nintendo haven't done that yet and they don't need to.
"I don't want to be in a future where you don't see Mario, you don't see Zelda. I think they should always be around.
"Yes, it is very difficult, it is quite alarming to think that one day you won't be able to talk about them because people won't know who they are."
Christopher Warters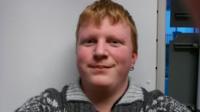 "I'm a huge fan of Nintendo, my favourite game is Pokemon and Mario. The best hardware they've made is the 3DS.
"My biggest gaming achievement would be my 18-hour game of Tetris.
"I think Nintendo are struggling because they've invested heavily into the Wii U, but with tough competition it's not as good as the others on the market and hasn't sold as well.
"To recover they should sell the platform for PC, mobile, perhaps all devices, a bit like what Sega did with Sonic."
Dean Evans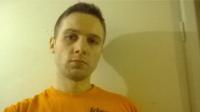 "I've been playing Nintendo since back in the 90s, but not so much these days, as they have gone a bit downhill.
"I think they've relied too much on motion controllers, and the console [is] too underpowered.
"They need to put more power into the machine, take a leaf out of Sony's book and focus on the next generation, cut their losses with this [one].
"I think they're focused too much on the handheld type of things, I think that's probably not helped.
"Where they started, their roots, was console gaming. I think they need to go back and focus a bit more on that."
Follow @BBCNewsbeat on Twitter