Teens abusing parents 'serious and often hidden issue'
23 January 2014

From the section

Health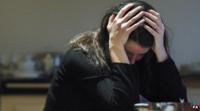 Children and teenagers abusing their parents is a growing concern, charities and experts have told Newsbeat.
The group Family Lives says nearly a third of over 80,000 recent calls to its helpline involved children being physically aggressive.
A Home Office minister says it is "a serious and often hidden issue".
One academic has called it "a hidden form of violence against women", after finding that 9 out of 10 recorded victims were mothers.
At the offices of Impact Family Services in Sunderland, Newsbeat meets 39-year-old Erica and her 13-year-old-son James.
Erica and James are not their real names, as we have promised to keep their identities secret.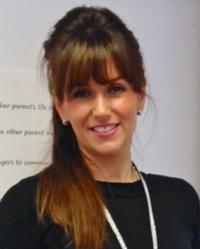 The pair are joking together and he squirms away laughing instead of letting her plant a kiss on his cheek.
Laughing some more, Erica says: "Aw come on! Give us a mammy hug!"
They look like their relationship has always been affectionate. It hasn't.
Remembering what she calls "the old" James , Erica says: "He would smash the door off its hinges. He assaulted my mum. He assaulted me.
"I had to ring the police in the end."
James chips in: "It would end up in a massive argument and I would end up hitting my mum."
Until recently, there has been very little research into what's known as "parent abuse" or "child to parent violence".
Last year, it was reported that there were 1,892 cases of 13 to 19-year-olds committing violence against their parents in one year in London alone.
Dr Rachel Condry from Oxford University, who is leading a research project, says, "87% of parent victims in our study were mothers - so it is a hidden form of violence against women that people don't think about."
The charity Family Lives adds that "child aggression is a real problem".
Over a two year period, it says 31% of over 85,000 calls to its helpline "concerned physical aggression" by children.
In Sunderland, Erica says she didn't ask for help with James's behaviour in case Social Services removed him from her home.
"You are frightened to ask but I didn't want to be a bad parent either," she explains.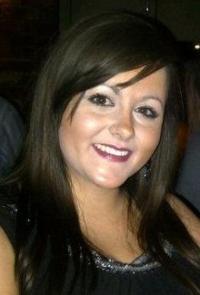 "Parents do not always report this type of abuse as they feel ashamed and do not realise they can receive support," says Home Office Minister Norman Baker.
Impact Family Services workers Jayne Welch and Victoria Taylor-Robinson run courses in Sunderland to try to help families dealing with parent abuse.
Victoria says parent abuse "happens up and down the country, in all classes, all religions, estates, everywhere".
It hasn't previously been talked about much, she says, because of what she calls "taboo".
She says many parents live in genuine fear of their children.
"They're like 'he's just broken my door, he's just smashed my window, he's just called me this, he's just called me that.'"
Remembering when James first started the Respect programme, Jayne says: "He sat arms folded, didn't want to speak to us, wasn't happy to be here."
"Mam [Erica] was at the end of her straw."
Victoria says: "We have to remind them about the great things about the young person.
"Yes, we know that there are issues. Yes, we know that there is abuse.
"But at the same time, they wouldn't be here [seeking help] at all if there weren't things keeping them together."
"It was getting to the point where I was frightened of my own son," says Erica.
"I've got an eight-year-old daughter as well and she was getting scared of him".
"It was bad enough being frightened of my [abusive] ex-partner. I didn't want to be scared of my son as well.
"I wanted him to be a better person than that."
Follow @BBCNewsbeat on Twitter