'Keep knocking on doors,' says employment minister
22 January 2014

From the section

Politics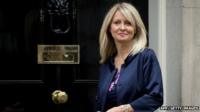 Employment minister Esther McVey has said young people must keep "knocking on doors" when job hunting.
She said that they must look at applications as a "numbers game" and know that there will be "lots of rejections" on the way.
"When you get a yes, an acceptance, it seems a lot better," she said.
The MP was speaking after a Daily Mail interview in which she appeared to suggest that young people should start at the bottom, in "coffee shops".
"I was, at the time, with a load of kids who had just got a job within the Whitbread organisation, which is Costa, which is Premier Inn, which is an international organisation," she said.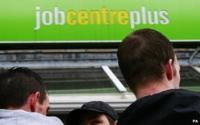 "They'd got a foot in the door and what they wanted to see was their progression in life and so they did want to work in retail, they did want to run a hotel.
"What I'm all about is knowing how you progress. For me, social mobility is key."
Newsbeat listeners sent in their comments and questions for the minister, expressing how difficult they have been finding it to get work in retail, pubs and leisure, despite having qualifications.
"When I came out in the 1980s, that was a really bad recession there," she replied. "Look at youth unemployment at the time, it was 14%."
"At the moment it's 8.8%, so I totally empathise.
"It was tough in the 80s, it was particularly tough and so what I'm saying is don't give up hope."
She also said she found the number of young people starting their own businesses to be a positive sign.
"There are going to be opportunities now that I never had and it's really interesting to see that 18 to 24-year-olds are now more entrepreneurial than ever before, setting up businesses. They can online, from their bedrooms."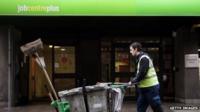 Figures released on Wednesday show that the total number of unemployed people has fallen by 167,000 to 2.32 million.
The number of 16 to 24-year-olds out of work fell by 39,000 from the previous three-month period to 920,000.
Ms McVey, a former journalist and television presenter, said she realised there was still "work to be done" to tackle youth unemployment and confirmed the government was investing in schemes to provide support.
"Keep going," she said. "That is my message in life.
"I've had my CVs rejected, particularly when I worked in the media. That's just they way the world works.
"Hold on to your dream but know how to get to that dream."
Follow @BBCNewsbeat on Twitter