Sam Worthington and Zoe Saldana for Avatar sequels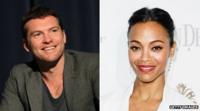 Director James Cameron has revealed that Sam Worthington and Zoe Saldana will star in the three Avatar sequels, which are scheduled to begin production later this year.
Worthington will continue as former marine Jake Sully, while Saldana will play Na'vi huntress Neytiri.
The original film was released in 2009 and won two Golden Globes in 2010.
"I am beyond pleased they'll be returning with us to Pandora," said Cameron.
"Jake Sully is a rare combination of passion, strength, street smarts and soul, which requires a lot from an actor.
"Sam brought to the role a combination of sensitivity, vulnerability and strength.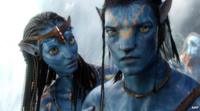 "Zoe captured every aspect of the character I envisioned, bringing to Neytiri a mix of delicacy, fierceness and incredible physicality."
The plot of the film follows Sully on a mission to Pandora where he falls in love with Neytiri while trying to gather information about the native Na'vi for Colonel Quaritch (played by Stephen Lang).
He plans to kill them off in order to mine precious material on the planet.
The film made an estimated $760.5m (£463m) at the box office and took more than £8.5 million in its opening weekend in the UK.
Leona Lewis was nominated for a Grammy in 2011 for performing the film's title track I See You.
Follow @BBCNewsbeat on Twitter