Radio 1 announce early breakfast and weekend changes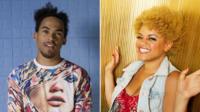 Radio 1 have announced changes to their early morning and weekend breakfast line-up.
From March, Gemma Cairney will take up the 4am-6.30 early morning slot that leads into Nick Grimshaw's breakfast show.
Current early breakfast DJ Dev will take over her current 7-10am weekend breakfast show.
Gemma's first weekday show will be on 31 March, while Dev will starting his weekend slot on 29 March.
Cairney is part of the BBC's Glastonbury TV coverage and started her career co-hosting with Trevor Nelson.
She regularly fills in for Fearne Cotton's on Radio 1 morning show, most recently over Christmas and New Year.
She said: "I am ultimately utterly in love with radio and I had to say yes to doing five shows a week on Radio 1.
"I take on this new role with an array of studio worthy pyjamas and pride in the responsibility of becoming a supportive friend of the nation's early morning risers. Bring it on."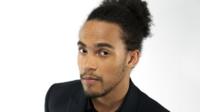 Dev has been presenting the early morning slot for four years.
He said: ''Really excited about this move and the prospect of bringing my unique brand of professionally ropey radio to weekends. Oh, and I get my life back a bit. Which is nice."
Over Christmas and New Year he filled in on the Radio 1 Breakfast show and the official show chart show.
Controller of Radio 1, Ben Cooper, said: "Chris Moyles and Scott Mills both did early breakfast on Radio 1, using it to showcase their creativity, now it's Gemma's turn."