BPI: Music still wanted as gift as digital demand rises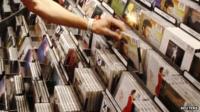 There's been a rise in young people wanting digital music as presents, a survey by the British Phonographic Industry (BPI) has found.
The BPI, the body which represents the recorded music industry, found a quarter of the 2,000 people asked would prefer digital downloads.
Results also found that 62% wanted music as a present.
Overall, the 57% of those who took part in the UK wide survey wanted CD albums.
The figures vary across age groups with 55% of 15-19-year-olds wanting music gifts in digital form and 58% of the 20-24 bracket wanting to be able to either download or to stream their music gifts.
According to BPI, in 2011 these figures were under ten percent.
BPI's Gennaro Castaldo said: "Music clearly remains the one gift that we most value receiving, while CDs still remain popular gift items, it's interesting that more of us are now happy to receive our gifts in digital form either as download vouchers or as subscriptions to streaming services.
Castaldo added: "There was a time not so long ago when we wanted our music gifts in physical form that we could unwrap, but that seems to be gradually changing, especially among teenagers and people in their early twenties."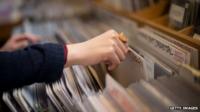 Vinyl is also more popular among younger music fans with 14% of 20-24-year-olds saying they would like to receive it as a gift, compared to the 7% overall average.
Earlier this year is was announced that vinyl record sales were at a 10 year high.
The preferred choice was an album by "my favourite artist" (82%), followed by compilations (36%) and a release by a new artist "I haven't heard of before" (18%).
Unsurprisingly, the survey found that Christmas is the time of year most people give music to someone else.
Follow @BBCNewsbeat on Twitter.