Final Twilight Saga film named top-selling DVD of 2013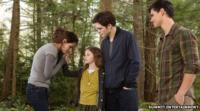 Film franchise titles were the top-selling DVDs in 2013, according to a company that looks at consumer trends in more than 100 countries.
Sequels, prequels and remakes also dominated the games and book markets, say analysts Nielsen.
Twilight: Breaking Dawn Part 2 was the most popular DVD seller, followed by The Hobbit: An Unexpected Journey, starring Martin Freeman.
Skyfall, the latest James Bond film, was third.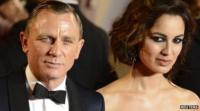 Gamers on Xbox 360, PS3, and PC were most eager to get their hands on Grand Theft Auto V and Call of Duty: Ghosts, both of which are also the latest games in two major franchises.
The makers of GTA V, which was out in September, have already announced they're making story updates to the game in 2014.
There are rumours a PC version could come out next year too which is hotly anticipated according to the research.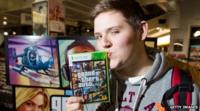 The creators of Call of Duty: Ghost said developing the game for next-generation consoles was a "massive challenge" but "extremely fun".
It is the 10th game in the successful franchise.
Religious books topped the non-fiction book list; while Inferno by Dan Brown followed the success of its predecessors The Da Vinci Code, and Angels and Demons to become the most popular fiction title.
Jeff Kinney's seventh and eight books in the Diary of a Wimpy Child series, Hard Luck and The Third Wheel, were the first and third best-selling children's books.
The second best-selling children's book was The House of Hades by Rick Riordan.
Follow @BBCNewsbeat on Twitter