British students urged: Go to China to boost job hopes
18 December 2013

From the section

Politics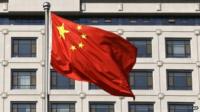 There has been a rise in the number of British people going to study in China over the past five years.
The number of British students going to study in the country has risen from 3,174 to 4,250.
Educational charity The British Council says even more young people should consider it in an effort to boost their job chances.
China is already the world's second biggest economy and is expected to overtake the US in the future.
The British Council says the the UK still lags behind countries like France when it comes to sending students east.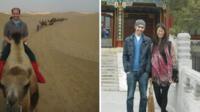 The latest figures show unemployment has fallen by almost 100,000 and the number of people in work topped 30 million for the first time on record.
The jobless total fell by 99,000 in the quarter to October, the biggest cut in over a decade, to 2.39 million, giving a rate of 7.4%, the lowest for over four years.
Long-term and youth unemployment also fell.
On a recent visit to China, Prime Minister David Cameron said British schools should be teaching Mandarin rather than French and German.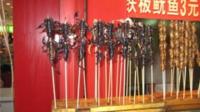 Business graduate Nick Pitt decided to study in China when he couldn't get a job at home.
The 25-year-old from Liverpool said: "I applied for many graduate schemes and went through rigorous assessment days, only to be told my experience wasn't good enough.
"So I decided to go abroad and get experience.
"You read a lot about [China] in the news. It's the fastest growing economy."
Nick loved the culture but admits there were some challenges.
"It is a bit overwhelming at first," he said. "Often a menu will just be in Chinese characters. When I first got there I picked anything and hoped for the best."
Campaigners criticise China over its human rights record.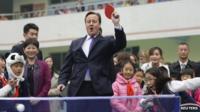 Last year, David Cameron's decision to meet the Dalai Lama, the Tibetan spiritual leader, provoked an angry response from the Chinese government.
A senior Chinese leader cancelled a proposed trip to the UK.
Although the number of British students going to China has increased, France, Germany and the US are still more likely to have higher numbers that go.
The UK government wants to increase the number of students working or studying in China to 15,000 over the next three years.
Michael Peak from the British Council said: "China is one of the major economies in the world and set to be a major influence.
"We think it's better to engage with other countries than shut them out."
Follow @BBCNewsbeat on Twitter