I'm A Celebrity fan's huge phone bill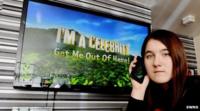 A teenager who ran-up a massive phone bill voting on I'm A Celebrity...Get Me Out Of Here! has to help pay it off using her Christmas money.
18-year-old college student Nicole Hassall used her mobile phone over a six-hour period to keep voting after Wednesday's episode.
She wanted Emmerdale actress Lucy Pargeter to win, but it was Westlife's Kian Egan who was crowned King of The Jungle.
The bill came to £1,158 and she was only made aware of it after her mother, Eileen Hassall, who is also the bill-payer, was sent a text message warning.
'Felt sick'
Orange said it would halve the bill as a gesture of goodwill but Mrs Hassall, from Staffordshire, isn't happy about paying any of it.
She said, "I felt sick. Nicole didn't know what she had done - she's upset about it, we both are."
With a monthly contract bill of £21 a month, Mrs Hassall believes Orange should have acted sooner to warn her.
"They texted me later that night saying 'ring urgently' and it was £350, and then it kept going up until they gave me the final bill of £1,158."
"It's never happened before, and Nicole just thought she was using up the minutes she gets on her contract."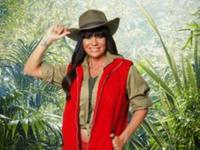 The company eventually blocked her daughter's mobile phone altogether, according to Mrs Hassall.
She said Nicole has since offered to put £250 towards the bill, using money given to her for Christmas,
However, Mrs Hassall said she isn't going to pay it until the itemised bill arrives on Boxing Day.
An Orange spokesperson said: "We sympathise with Mrs Hassall and have offered a substantial reduction on her bill as a gesture of goodwill.
"To help customers avoid high charges from voting lines we terminated each of the calls after six seconds."
"However, as the customer in this instance continued to call the number for several hours additional charges were incurred."
The company also offers downloadable apps and runs an online bill-checker for parents concerned about their children's mobile use, also allowing an option where charges can be capped on a handset.
Follow @BBCNewsbeat on Twitter