Your view: Spitting in public ban introduced in Enfield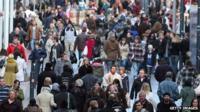 For the first time in more than 20 years, a council in the UK has brought in a local law - to ban spitting in public.
Anyone spotted doing it in Enfield in north London will be taken to court and risks a fine of up to £500.
Meanwhile, another council in the area has already started classing spit as waste so it can hand out on-the-spot littering fines for those caught.
Dozens of councils across the UK are thought to be considering a ban.
It has taken Enfield Council around three years to get a spitting bylaw approved.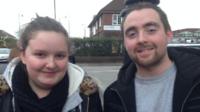 Councillor Chris Bond says: "Spitting is an utterly foul and disgusting habit and we're delighted that the government has given us the power to prosecute people for spitting in the street."
The ban applies to all public places.
"I do it, yeah, it's just a force of habit. I've done it for a good few years," admits 21-year-old Steven Hamilton, who is shopping in Enfield.
He says he'll try and stop now there's a law against it: "They could just catch you out of the blue - next thing you know you're in court getting fined. I could get busted one day."
Plenty of people are unconvinced.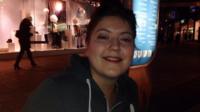 Karen Bailey, 18, says her boyfriend won't stop spitting, even when she tells him he's "like a camel".
She thinks taking people to court is a waste of money: "People still drop cigarette butts on the ground, even though you can get a fine for it."
A few miles away in Waltham Forest, the council has taken a slightly different approach.
It decided to class spit as waste, allowing staff to hand out £80 fixed-penalty notices for spitting, without the need to go to court.
So far only 35 people have been fined and just ten have actually paid but in September a judge backed up the council's definition of waste.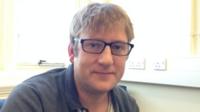 Clyde Loakes a councillor in Waltham Forest, says: "We've had calls from people across the country wanting to know more and looking at doing it in their area.
"It's not a money-raising exercise. It's about raising it as a debate.
"Hopefully our residents start challenging people where it's happening and start to change some people's behaviours."
In both areas, the act of spitting has to be seen by a council enforcement officer for any action to take place.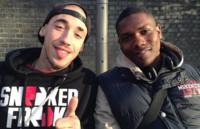 It didn't take long to find people in Waltham Forest who haven't been put off by the ban, like 19-year-old Alexis Figueiredo.
"I don't see nothing wrong with it. I'm not spitting on no-one.
"It's going to dry out - it's the same as rain basically.
"I don't think it affects anyone. Your shoes are going to get dirty anyway, it's not like you're walking with your hands on the ground."
His friend Alex Hovern, also 19, agrees: "When your mouth get overly watery then you feel like you're gonna wanna get rid of it."
George Ioannou, 25, says spitting in public is "nasty" but doesn't understand how the law is going to be policed.
"People shouldn't do it, but they do it anyway. If they don't see anyone around they're still going to spit on the street."
Follow @BBCNewsbeat on Twitter