Doping and corruption to top 2014 sports news agenda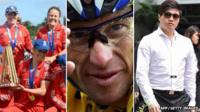 Next year promises to be another fascinating time for sport.
Sporting highlights in 2014 include the Brazil World Cup, Glasgow hosting the Commonwealth Games and the Winter Olympics.
However, as well as all the action on the pitch, there are several issues that look certain to dominate the sports news agenda.
Doping, corruption and women in sport are all likely to be in the headlines.
From Ben Johnson in the 1988 Olympic Games to Lance Armstrong's seven Tour De France wins, doping in sport has long been something the authorities have tried to tackle.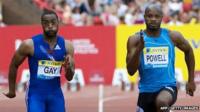 In 2013, the spectre of drugs in sport came to the fore, with several of Jamaica's track and field athletes testing positive for a banned substance, as well as two of sprinting's biggest names: Tyson Gay and Asafa Powell.
The World Anti-Doping Agency has been criticised for not enforcing rigorous testing regimes in certain countries around the world.
The pressure on specific sports to take the threat of doping more seriously is set to rise too.
Men's tennis has a new chief executive officer in Britain's Chris Kermode and he has already faced questions over whether his sport's testing is robust enough.
In 2012 athletics carried out 3947 blood tests; tennis conducted 166.
Corruption in sport is another issue that may dominate in 2013.
Recently there were claims football matches in Britain were being targeted by overseas betting syndicates.
Cricket is another sport to have been implicated in recent years.
Several sports will see 2014 as a time to raise their profile, even during a World Cup year.
Women's sport in particular will want to keep pushing to gain recognition.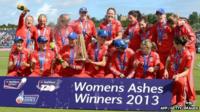 At the end of 2013 a government committee was set up to look at why more women didn't take up sport after London 2012, and it found that 60% of people want to see more coverage of women's sports.
Several sports have noticed a recent surge in popularity, noticeably women's cricket, but there is still a sense that more could be done.
Part of the focus for equality is directed towards governing bodies, where female representation is often underwhelming.
Campaigners have called for the government to make it compulsory for governing bodies to have women in at least 30% of boardroom positions.
The fight for recognition will certainly continue, but women's sport does appear to have the wind in its sails as a new year looms.
Follow @BBCNewsbeat on Twitter