New X-Men film, Apocalypse, to be released in 2016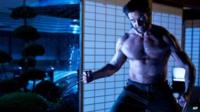 A new X-Men film has been announced for 2016.
Apocalypse will be the eighth film in the superhero series, which includes two Wolverine spin-off movies.
Bryan Singer, who directed the first two films in the franchise, hinted about the project on Twitter before it was confirmed by Fox that it would be released on 27 May 2016.
The first film in the X-Men series came out in 2000.
The new movie will focus on Apocalypse, an ancient Egyptian villain who appears in the Marvel comics.
The character first appeared in 1986.
It is set to be released in the same week as Alice in Wonderland 2 and two weeks before The Amazing Spider-Man 3.
There are no indications of the plot for the film.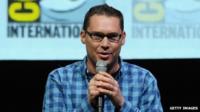 The next X-Men movie, Days of Future Past, will be released on 23 May 2014.
The film stars Sir Ian McKellen, Sir Patrick Stewart, Hugh Jackman and James McAvoy.
Jennifer Lawrence will also appear in the movie.
It follows the release of The Wolverine earlier this year.
The X-Men franchise has grossed more than $2 billion (£1.2bn) worldwide, including the Wolverine spin-offs.
Follow @BBCNewsbeat on Twitter