Justin Bieber most searched person online 2013 in UK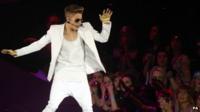 Canadian pop star Justin Bieber was the most searched for person in 2013 in the UK, according to Microsoft's Bing.
The 19-year-old beat Beyonce and Kate Middleton into second and third spots to become the most popular celebrity.
He was also the only male star to make Bing's top 10 list.
Meanwhile, Yahoo UK say One Direction were its most searched for personalities, with Miley Cyrus and reality star Kim Kardashian completing its top three.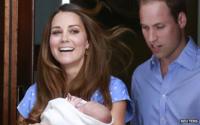 The birth of Prince George was the most searched for news story on both sites.
Some of the most popular questions asked on Yahoo UK included "What is twerking?", "When do the clocks change?" and "How old is Cher?"
The most searched social networks on Bing were, in order, Twitter, LinkedIn and Skype.
YouTube, which topped the list in 2012, did not make this year's top 10.
They also said the Xbox was the most looked up electronic device, while the PS4 was at number eight.
The iPhone and iPad were in second and third places.
The two search engines reported different results when it came to people looking for television programmes.
On Bing, the top three were Coronation Street, EastEnders and Big Brother, while on Yahoo UK Big Brother was in top place, followed by This Morning and Strictly Come Dancing.
Andy Murray, Yahoo UK's most searched sportsperson, did not feature on the Bing list, where Lionel Messi took first place.
Appearing on Yahoo UK's obsession list were the game Candy Crush, TV shows Breaking Bad and Game of Thrones, false widow spiders and BBC presenter and Strictly Come Dancing Star Susanna Reid.
Follow @BBCNewsbeat on Twitter