Matt Smith: Character deaths are a part of Doctor Who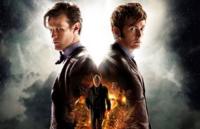 Matt Smith, the current star of Doctor Who, has said he feels real emotion when characters in the show leave or are killed off.
"I think as an actor you become very close to the characters," he said.
"If it's the Ponds [Amy Pond], or Rose Tyler, whoever it is, you spend so much time together that I think as people you become very close but that's part and parcel of the show really."
The sci-fi show is celebrating it's 50th anniversary this weekend.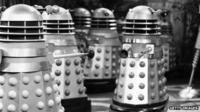 David Tennant, is returning to the show for Saturday night's special episode, as is Billie Piper.
"I've got a lot of time for David," said Smith. "He's a wonderful Doctor, wonderful actor, wonderful bloke and it was exciting really to have him back and see him in his costume, being [Doctor] number 10 again."
Special guest appearances are also planned, with Joanna Page from Gavin and Stacey and actor John Hurt both joining the cast.
"John Hurt is a fabulous actor, wonderful Doctor as everyone will see tomorrow and it was a real privilege to have someone of his calibre on the show."
The anniversary episode will be broadcast around the world in more than 75 countries and be shown in cinemas.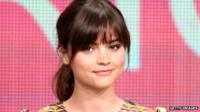 Yesterday Jenna Coleman, who plays the Doctor's companion on the show, told Radio 1's Nick Grimshaw that she felt like she was "cheating" on Smith when she met incoming Doctor, Peter Capaldi.
"She is cheating on me. She should be traumatised," joked Smith.
"I'll miss Jenna, she is amazing. A great friend and a wonderful, hard-working, brilliant actress and I'll miss hanging around with her."
The Day of the Doctor, the 50th anniversary special, is on BBC One on Saturday 23 November at 7.50pm.
Follow @BBCNewsbeat on Twitter