Northern Ireland's violent history explained
20 November 2013

From the section

Politics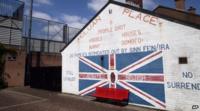 Northern Ireland's attorney general, John Larkin, is calling for an end to criminal prosecutions connected to the Troubles in the country before 1998.
He said there should be no further investigations into any killings before the signing of the Good Friday Agreement.
Instead, victims would be offered access to official records to find out about what happened to loved ones.
More than 3,500 people were killed during three decades of conflict.
What are the troubles?
The Troubles refers to violence that began in Londonderry on 5 October 1968 and ended with the Good Friday Agreement on 10 April 1998.
Ninety years ago Ireland was split in two after people living there went to war against British rulers.
The south became a separate state, now called the Republic of Ireland.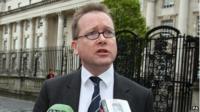 But the break-up led to decades of violence in Northern Ireland, which remained part of the UK.
There are two main sides:
Nationalists or republicans, who are mainly Catholic, believe the north should join a united, independent Ireland.
Unionists or loyalists, who are often Protestant, think Northern Ireland should stay as part of the United Kingdom.
What's the situation in Northern Ireland now?
The Good Friday Agreement was signed in 1998 and was seen as a major step towards peace in Northern Ireland.
It led to the Northern Ireland Assembly being set up. It makes many political decisions affecting people in Northern Ireland and has members from all sides of the community.
But there are recent cases of violence still going on, especially in areas where Protestants and Catholics live closely together.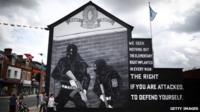 This week, a 15-year-old boy was shot in both legs by masked men in Coleraine, Londonderry.
SDLP MLA John Dallat said it was a "brutal and ruthless" act and he was concerned it might happen again.
In June 2011 there were several nights of rioting in East Belfast.
Who are the main groups?
DUP - Democratic Unionist Party - The largest party in Northern Ireland. DUP leader Peter Robinson is also Northern Ireland's first minister.
IRA - Irish Republican Army - A paramilitary group which was set up to fight for a united Ireland, but is now committed to peace. A splinter group called the Provisional IRA was responsible for much of the republican violence during the Troubles.
Sinn Fein - The largest nationalist party in Northern Ireland. It has been linked to the IRA and is the second biggest party on the NI Assembly. Sinn Fein's Martin McGuinness is Northern Ireland's deputy First Minister.
UUP - Ulster Unionist Party - One of the largest unionist parties, it has lost support over the last few years.
UVF - Ulster Volunteer Force - A loyalist paramilitary group which was set up to fight the IRA. Police blamed the UVF for starting trouble in Belfast in 2012.
PSNI - Police Service of Northern Ireland - Northern Ireland's own police force was set up to replace the RUC (Royal Ulster Constabulary), which was seen by some nationalists as too closely linked to British authorities.
Follow @BBCNewsbeat on Twitter