Amy Winehouse Foundation school drug scheme launches
20 November 2013

From the section

Health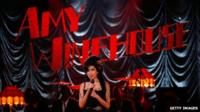 The charity set up after the death of Amy Winehouse has started to roll out its schools' scheme to help stop young people getting addicted to drugs.
The Amy Winehouse Foundation's drug and alcohol resilience programme also aims to show parents and teachers how to spot pupils who may be in need of help.
Organisers Addaction and Childline have rolled the programme out in 20 schools in 10 locations across England.
Amy Winehouse was found dead at her London home in 2011 at the age of 27.
An inquest found that she died from accidental alcohol poisoning.
The charity's programme includes teacher-training sessions, parent engagement and on-going student support.
The classes are taught by recovering addicts.
The foundation says it hopes to have the programme in 50 schools by the end of the academic year.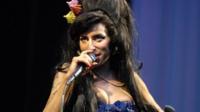 Andy Olive is from the Amy Winehouse Foundation.
He was addicted to drugs and alcohol for 22 years but has now been clean for more than six years.
He says he goes in to schools to help young people ask questions and speak out about their problems.
"The fact is kids are spoken to about drugs and alcohol all the time," he says.
"It's normally somebody standing there like a teacher or a professional coming in going through a PowerPoint presentation.
"We've lived the life that we're talking about, so the kids realise that you're authentic."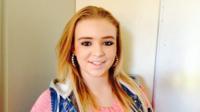 One of the first lessons is being taught at a school in Chorley, Lancashire.
Fifteen-year-old Shannon is one of the teenagers in the first class.
She says she decided to take part in the Amy Winehouse Foundation drugs resilience programme because she thinks it will help her learn more.
"It's helping people think about what it's doing to you," she says.
"It tells people what it does to other people so they might think to stop."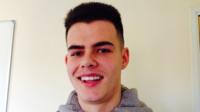 Daniel, 17, says he has two younger siblings who he doesn't want to get involved in drugs.
"I would like to increase their knowledge to help them combat it," he says.
"Most of the time that I spend hanging out is in McDonalds and there's quite a large amount of teenagers in there.
"People do turn to drugs because there's nothing else to do and there are no activities going on."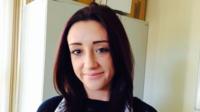 Rachel, who is also 17 and taking part in the class, says she knows a lot of people involved in drugs.
"I want to help make them realise what drugs do to you," she says.
"I try and tell them that it's wrong and stuff, but they don't listen to me.
"A lot of my friends have changed through drugs. People are just doing it now to be part of the crowd."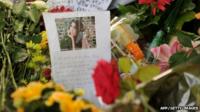 Louise Walmsley works for Young Addaction in Lancashire.
She says having someone come in and talk about their life story gives young people an insight into the consequences of their choices.
"Even though there is resistance initially, I think ultimately it can be really quite captivating, because you are getting somebody's heart on the sleeve," she says.
"We've had some really positive results from it, some really positive interactions with some quite hard to reach young people."
Follow @BBCNewsbeat on Twitter