Chris Brown leaves rehab to continue as an outpatient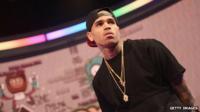 Chris Brown has left residential rehab.
A spokeswoman for the singer said he "is continuing his rehab program as an outpatient" and will work on a community service order in Los Angeles.
Brown entered the facility on 30 October, having said he was seeking treatment "to gain focus and insight'' into his behaviour.
He went into rehab a day after being released from jail after Brown and his bodyguard were accused of attacking a man outside the W Hotel.
When the singer entered rehab, a representative said it would help him "continue the pursuit of his life and his career from a healthier vantage point".
Brown's attorney, Mark Geragos, said there was no direct link to the hotel arrest.
"He just decided he wanted to take some time off and do some introspection," said Geragos.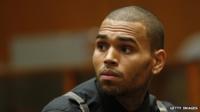 According to court documents, the man told police he'd tried to push his way into a picture Brown was taking with a woman and her friend.
Parker Adams, 20, from Maryland, claimed he was punched by both Brown and his bodyguard before the singer boarded his tour bus.
The star was released from jail after his charge for felony assault was reduced to a misdemeanour.
At the time the singer's lawyer, Danny Onorato said: "Christopher Brown committed no crime.
"We understand that his security staff acted to protect Mr Brown and Mr Brown's property as he was authorised to do under District of Columbia law."
The singer is due back in court on 25 November.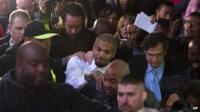 Brown is on probation for his 2009 attack on then-girlfriend Rihanna.
The 24-year-old is still working to complete 1,000 hours of community service following the conviction.
Publicist Nicole Perna said Brown appreciates his fans' encouragement and support.
Follow @BBCNewsbeat on Twitter