Your view: Call to ban Army recruiting under-18s
18 November 2013

From the section

Politics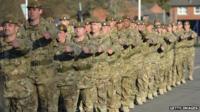 The British Army should stop recruiting under 18s, campaigners and religious figures have said.
The Ministry of Defence says it has no plans to raise the joining age.
At the moment 16-year-olds can join the army if their parents consent and can apply when they're 15 and seven months.
"Army training does not give young people what they need to succeed in today's economy, especially in terms of qualifications," said Richard Clarke, of Child Soldiers International.
Newsbeat listeners have been sharing their views on raising the minimum army recruitment age to 18.
George Harries, 16, Carmarthenshire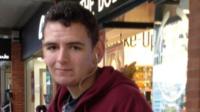 "I'm currently waiting to join the army. My intake month is March next year and I'm going to selection in November.
"It's a lifelong ambition of mine and I get a good trade out of it. I want to be a Royal Electrical and Mechanical Engineer, hopefully as a vehicle recovery mechanic.
"I don't like being at an office desk. I feel the army has better opportunities and I can get more out of it.
"It's better joining at a young age because you've got more of that opportunity. If you don't like the army when you're training you can leave and carry on with something else outside."
Andy Penn, 31
"I joined the army when I was 16 and did an apprenticeship in the Royal Signals. Back then though I was too young for it, too immature and shouldn't have done it.
"Years later I wish I'd stayed in there but that was the right choice for me back then.
"I don't think I'd have been able to handle a gun and actually shooting someone."
Joe McGregor, 19, Kent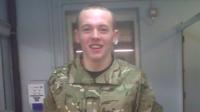 "I joined the Air Force when I was 17. It was the best thing I've ever done.
"The lifestyle you get with it is like no other, the travel that comes with it and the experiences you get. I've had experiences that 25, 30-year-olds would never have.
"The pay and benefits you get, for someone that would otherwise be unemployed, [are good] what with today's climate. I think any 16, 17-year-old, that's got the heart for it, I would recommend it."
Follow @BBCNewsbeat on Twitter