Twentieth Century Fox begins talks on Wolverine sequel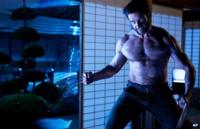 Twentieth Century Fox has begun talks over a Wolverine sequel with director James Mangold, according to US entertainment website Deadline.
Hugh Jackman could return as the main character, who has metal blades in his hands and heals from almost any injury.
The first film, released earlier this year, topped the US box office and has made $413m (£256m) worldwide making it the second highest-grossing X-Men film.
The Wolverine is the sixth movie in the franchise.
It was set in Japan and sees Hugh Jackman, 45, out of his depth and fighting his ultimate nemesis in a battle to the death.
Deadline reports that James Mangold, who was behind 2005's Walk The Line, is making a deal to write the treatment for the next Wolverine instalment.
Lauren Shuler Donner from the X-Men franchise will produce the spin-off project.
A scene during the closing credits of The Wolverine throws ahead to the next X-Men film, Days of Future Past, which is due out next year.
Hugh Jackman confirmed he was taking part in that film last year on his Twitter feed.
Follow @BBCNewsbeat on Twitter