How famous film stars found fame for the first time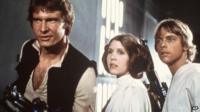 Open auditions are going to be held for two lead roles in the upcoming Star Wars films.
Casting sessions for Star Wars: Episode VII will start this week at locations including London, Dublin and Glasgow.
There are two roles being advertised; an orphaned girl in her late teens and a "smart" man aged about 20.
While it is unusual for an established film franchise to seek actors in open auditions, movies such as Harry Potter found some cast members this way.
Many other stars have also found fame and success in their debut appearances in high profile films, or in odd ways.
Rupert Grint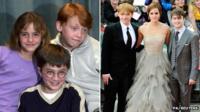 Rupert Grint sent in a video of himself rapping as part of his bid for the role of Ron Weasley after hearing about the auditions for Harry Potter on CBBC's Newsround.
Daniel Radcliffe had already been in a BBC adaptation of David Copperfield as well as The Tailor of Panama alongside Pierce Brosnan, by the time he was cast as Harry Potter.
Emma Watson was found through her drama teacher.
Barkhad Abdi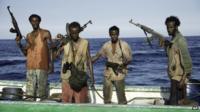 None of the men playing Somali pirates in Captain Phillips had ever acted before starring in the film.
Now featuring alongside Tom Hanks in the critically acclaimed movie, Barkhad Abdi is being tipped for an best supporting actor nomination at next year's Oscars.
Quvenzhane Wallis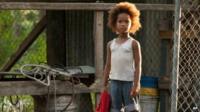 Earlier this year Quvenzhane Wallis became the youngest ever person to be nominated for an Oscar for best actress.
She beat 4,000 other auditionees and was picked for the role in Beasts of the Southern Wild aged five, despite film-makers specifying no-one younger than six should apply.
Now aged 10, she is featuring in 12 Years A Slave, also tipped for Oscar nominations and is filming her starring role in the remake of Annie.
Jamie Bell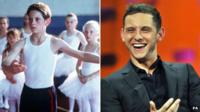 Jamie Bell's first ever film role was in ballet dancing British film, Billy Elliot. The film won multiple awards.
Since then the film has been adapted into a West End musical and Bell has gone on to star in King Kong, The Adventures of Tintin and Man on a Ledge.
Gabourey Sidibe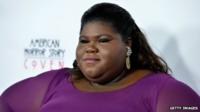 Gabourey Sidibe rose to fame with her critically acclaimed role in Precious.
The story, based on the novel Push by American author Sapphire, revolves around the life of an abused and illiterate teenager.
Sidibe was at a local college studying for an exam when a friend called her to tell her about the auditions for Precious.
Anna Paquin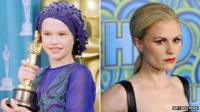 Anna Paquin won a best supporting actress Oscar for her debut in The Piano. She turned up at the casting by chance - her sister had been the one due to audition.
Prior to this role her only acting experience had been in a school play when she had been a skunk.
She is now famous for playing Sookie Stackhouse in True Blood but has also had parts in X-Men, Almost Famous and Fly Away Home.
Thomas Turgoose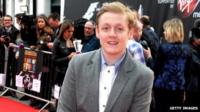 When Shane Meadows held open auditions in Grimsby for the film This is England, Thomas Turgoose said he would try out but only if he was paid five pounds.
He went on to get the part of Shaun and has since starred in the television spin-offs and Meadows' later film, Somers Town.
Follow @BBCNewsbeat on Twitter