My role as an aid worker in Syria - Red Crescent worker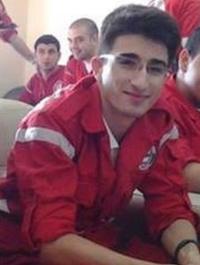 The British Red Cross says aid workers in Syria are using social media sites to counter rumours that they're working for armed groups in the country.
More than 20 volunteers from the Syrian Red Crescent have been killed since March 2011, with the Red Cross saying 17 of those deaths happened in the 12 months to August this year.
In a rare interview with one of its young volunteers in Syria, Newsbeat was told how Facebook and Twitter were being used to highlight the work being done by the aid organisation.
The International Red Cross and Red Crescent movement has used its 150th anniversary to call on all sides in the conflict to give staff safe access to those in need.
Hayyan Zou'bi lives in the capital Damascus and has been volunteering with the Syrian Red Crescent for the last 14 months.
"We are always ready," he said. "We have 12 ambulances.
"We are in real danger every day. There's snipers, mortar shells, it's scary but we are trying to help people here. Sometimes we have to risk our lives."
In October 2013 several Red Cross workers and one Red Crescent volunteer were abducted by gunmen in north-west Syria.
Hayyan Zou'bi says his organisation is working hard to make sure people in the country know that they are a neutral group, there to save lives.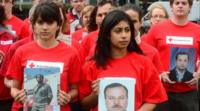 "We use social sites like Facebook and Twitter," he said. "We try to explain to these people what we're doing and that we're not with any side of the conflict.
"A lot of the volunteers with the Red Crescent have come after reading about us from Facebook."
The United Nations says more than 100,000 people have been killed since the uprising against President Assad began in March 2011.
Follow @BBCNewsbeat on Twitter