Jay-Z urges caution over Barneys racial profiling claim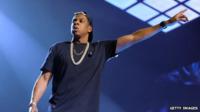 Jay Z has urged caution over his link with US department store Barneys after it was accused of racial profiling.
The rapper has been urged to pull out of a contract to design a clothing line via an online petition.
Two black customers say they were stopped by police because of the colour of their skin after shopping at the luxury New York store.
In a statement on his website Jay Z explained he wanted to wait for "the full facts" before commenting.
"Why am I being demonised, denounced and thrown on the cover of a newspaper for not speaking immediately?" he asked.
"The negligent, erroneous reports and attacks on my character, intentions, and the spirit of this collaboration have forced me into a statement I didn't want to make without the full facts."
Trayon Christian and Kayla Phillips both claim they were stopped by police after making expensive purchases on separate visits.
Mr Christian, 19, said he was suing Barneys after being accused of fraud for using his debit card to buy a $349 (£215) Ferragamo belt in April.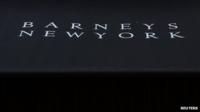 Twenty-one-year-old Ms Phillips said she was suing over claims she was stopped by detectives outside the store when she bought a $2,500 (£1,500) Celine handbag in February.
Barneys CEO Mark Lee has offered his "sincere regret and deepest apologies" over the incidents.
Jay Z, 43, explained that he was cautious about pulling out of the project because of profits going to his charity The Shawn Carter Foundation.
"I am not making a dime from this collection," he said. "I do not stand to make millions, as falsely reported.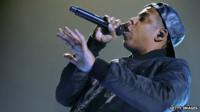 "Making a decision prematurely to pull out of this project, wouldn't hurt Barneys or Shawn Carter, but all the people that stand a chance at higher education."
Jay Z said he understood what it felt like to be racially profiled, but said he did not want to jump to unfair conclusions.
"I am against discrimination of any kind, but if I make snap judgements, no matter who it's towards, aren't I committing the same sin as someone who profiles?" he asked in his statement.
Rob Brown, a black actor who stars on the HBO series Treme, has also claimed that he was detained for nearly an hour by police in June after employees at a different department store contacted authorities about possible credit card fraud.
The actor has since filed a lawsuit.
In a statement, Macy's said there was no record of any employee contacting authorities about Brown's purchase of a luxury Movado watch.
The store said police officers requested use of a room in the building and that request was granted.
Follow @BBCNewsbeat on Twitter