Michael Jackson named top-earning dead celebrity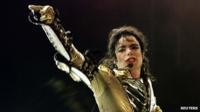 Michael Jackson has been named the top-earning dead celebrity, according to research from Forbes.
He is estimated to have earned $160 million (£99m) since October 2012.
The singer, who died in June 2009, is thought to have made most of his money from two Cirque du Soleil shows, as well as his shares in Sony's catalogue and his own music.
It's the third time in the past five years that the top-earning celebrity in the world has been dead.
Madonna, who topped the best-paid celebrity list earlier this year, took home an estimated $125m (£77m).
Actor and singer Elvis Presley, who died in 1977, is second on the list with earnings of $55m (£34m).
Charles M Schulz, who created Snoopy, completes the top three taking $37m (£23m).
The cartoonist died in 2000 of cancer aged 77. His last comic-strip appeared just hours after his death.
Beatles singer-songwriter John Lennon is in sixth position with earnings of $12m (£7.4m).
In addition to music royalties there is also a Beatles version of Cirque du Soleil which brings in profit.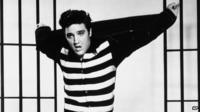 The man behind Dr Seuss, Theodor Geisel, earned $9m (£5.6m) this year.
Much of that income comes from successful film adaptations including The Lorax, which brought in $349m in 2012.
New versions of How the Grinch Stole Christmas and The Cat in the Hat are in the works.
The Forbes list looks at earnings between October 2012 and October 2013.
They say they count money coming into the estate and don't deduct how the estate handles it. To come up with the estimates they talk to estate managers, licensors and lawyers.
Follow @BBCNewsbeat on Twitter