UK video game developers adapt to meet piracy threat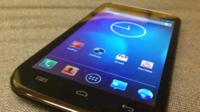 Video game companies in the UK are changing the way they work in response to the continued threat of piracy.
A survey of 30 developers and publishers seen by Newsbeat suggests around half view the issue as a problem.
Games industry association Tiga found 87% of respondents said they were having to adopt new business models as a result.
Making games free to play with in-game purchases was among steps being taken.
"Piracy can be a challenge for many games developers and digital publishers," said Doctor Richard Wilson, CEO of Tiga.
"Many games businesses continue to find that the most effective response to the problem of piracy is to adopt new business models."
Among companies questioned, piracy was seen as a bigger problem on the Android platform than other smartphone operating systems.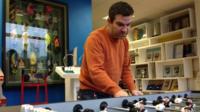 Miles Jacobson, studio director and Sports Interactive which develops the popular Football Manager series, agreed.
He said the most recent Android version of the game was being illegally downloaded 10 times for every one copy sold.
"The two most illegally downloaded platforms are probably Android and PC," he said. "It's definitely there on iOS and it is still quite high."
Apps that impersonate or abuse copyright are banned under the Google Play terms of service.
Sports Interactive has begun collecting data on the number of people illegally downloading Football Manager 2013.
"We've worked out that that's 8.5 million individuals," said Mr Jacobson.
"Around 1.4 million of those people have logged into the game more than five times, so those are people that are playing the game quite a lot."
The survey of Tiga members suggested a minority were in favour of punishing people using pirated games.
Of those asked, 73% said they disagreed with slowing or cutting the internet connection of those who swapped copyrighted files.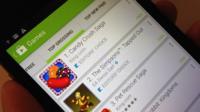 "UK developers are taking the initiative to deal with the issue of piracy and are looking for new ways of delivering content and communicating directly with their consumers," said Dr Wilson.
"This is testament to the generally pragmatic and innovative approach of the UK video game industry."
Mr Jacobson agreed that pursuing people playing copied games was not a priority.
"We could prosecute but what's the point?" he said.
"Prosecuting 8.1 million people would be a bit ridiculous and cause a lot of negativity."
Although a majority of companies surveyed saw piracy as a problem, there was no evidence of it increasing.
When asked whether the problem was increasing or decreasing, 73% said the problem was "constant".
Follow @BBCNewsbeat on Twitter