Your view: Proposed new rules for learner drivers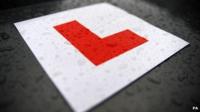 Learner drivers could have to wait until they are 18 before they are allowed to take their driving test.
The government is considering issuing 12-month probationary licences until people are 19 to try to cut the number of accidents involving young people.
New drivers would also face a curfew between 10pm and 5am unless a passenger aged over 30 was in the car.
Ministers are due to publish a green paper this year after considering the Transport Research Laboratory's report.
It recommends a one-year "learner stage" beginning at 17.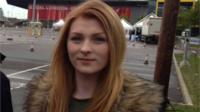 Kimberly Shaw is 17 and has got her provisional licence. She's taking her first lesson soon.
She's on a training course run by Ford's Driving Skills for Life Scheme at the ExCel Centre in London to help young drivers improve.
"I've sat in my dad's car but he won't trust me to drive it," she said.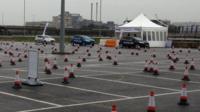 The proposals include new drivers having to do at least 100 hours of daytime driving and at least 20 hours of night-time driving.
"That sucks because I have no time because I'm either at college or work. The changes sound a bit pointless."
Lots of listeners agree with Kimberly about the potential changes.
Katie Duke
"Not needed. Majority of bad drivers are over the age of 25 that I see on a daily basis & they're the ones involved in accidents."
Lauren Everett
"It doesn't matter what age you are, it's how you drive, some older and longer drivers drive worse than young new drivers."
James Christo
"How are you supposed to get a job if you can't drive till you 19? It's a joke."
But others think there need to be more restrictions on new drivers.
Claire on Facebook says: "You have to get a new photo card every ten years so why not a whole new licence by re-sitting your driving test?"
Simon Ballantyne
"All drivers once they've past their test, should be put through an advanced driving course, learn how to deal with skidding, how to approach a corner, accelerate out of the corner properly, how to opposite lock it, should you get into a skid.
"I know people who've said they would just shut their eyes and let go of the steering wheel should any of the above happen."
Jade Milner
"There will be less careless drivers on the road. The accidents will cut down as well, and parents wont have to worry every time they go out."
Follow @BBCNewsbeat on Twitter