Shortage of job applicants scary, says industry boss
16 October 2013

From the section

Politics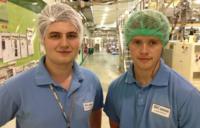 The lack of people applying for jobs in food and drink-making has been called "scary" by an industry boss.
The latest figures show unemployment among 16 to 24-year-olds remains high, falling by just 1,000 to 958,000.
Angela Coleshill, from umbrella body the Food and Drink Federation (FDF), says: "30% of our workforce are going to retire in the next 10 years. It's actually quite scary."
Britain's food and drink industry is the fourth biggest in the world.
It is also a major part of the UK economy.
The Nestle factory in York produces around six million chocolate bars every day.
Engineering apprentice Jordan Phillips and graduate Michael Smoothy have been put forward by bosses to try to sell their industry and help tackle a perception that food and drink-making is dull.
"The machinery is running constantly," says Jordan. "You can see it's worth a lot of money."
'Efficient system'
A key part of Jordan's role is keeping equipment working and helping to repair breakdowns.
Michael adds: "You've got these huge machines and a really complicated process.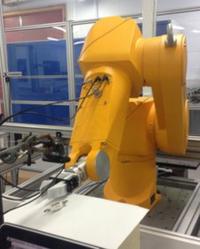 "You've got to keep them running as much as they can, making sure it's the most efficient system it can be."
It seems too few younger employees like Jordan and Michael are stepping up to replace the far larger number of retiring people.
Bosses believe they need 170,000 new entrants in the next 10 years to stop their workforce shrinking.
If things don't change, the fear is big companies could give up trying to recruit in the UK and move overseas, taking thousands of jobs with them.
The FDF's Angela Coleshill says the problem requires a "robust" response.
Starting in September 2014, a specialist food engineering degree will be based at Sheffield Hallam University.
It's part-funded by food companies and will have student incentives like paid work placements and a £2,500 bursary.
Read about how the Department for Business, Innovation and Skills has teamed up with McLaren to show the kind of manufacturing work available.
Job vacancies
The FDF hopes the programme will attract young jobseekers and college leavers and help overcome their industry's not-so-glamorous image.
"The reason people aren't keen is they don't understand what's involved," says Michael.
"The machines we use here are massive, and they are as big, important, and expensive as machines they use in aerospace engineering."
Food and drink isn't the only area where it's claimed there are vacancies.
According to EngineeringUK, engineering companies will have 2.74 million job openings between 2010 and 2020 across a diverse range of disciplines.
These can range from sound engineers to ice-cream scientists and fashion designers.
Follow @BBCNewsbeat on Twitter