Warehouse Project organisers ramp up safety measures
4 October 2013

From the section

Health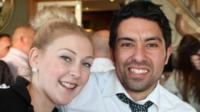 The organisers of a major dance night where a man collapsed and later died have insisted they have enough measures in place to protect clubbers.
30-year-old Nick Bonnie from Gloucestershire was taken ill at the Warehouse Project in Trafford, Greater Manchester on Saturday.
Greater Manchester Police say he may have taken what he thought was ecstasy.
There's concern from some medical staff that batches of drugs are being mis-sold as MDMA (ecstasy).
Fifteen others needed hospital treatment over the course of the weekend.
Extra security and paramedics are being brought in this Friday and Saturday night and more air conditioning is being installed inside the venue.
The co-founder of the Warehouse Project, Sacha Lord, told Newsbeat: "Which other venues in the country have private police on the door, drug sniffer dogs on the door, paramedics, ambulances, searches on the way in?
"There are not many other venues that do that. It was just such a tragedy. We questioned, seriously, the future of the Warehouse.
"We came to the conclusion that all the measures we put in place, we create a safe environment for people to come."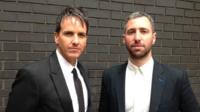 He added: "We just need to get the message out there that at the moment there are some awful awful drugs.
"You're not buying what you think you're buying."
One of the symptoms of the people who got into difficulty last weekend was their body temperature rising rapidly.
Whilst the exact content of the drugs are not yet known, some medical teams are linking the side effect to the class A drug PMA.
Previously, the government agency responsible for drug prevention, Public Health England, told Newsbeat it was concerned with an apparent rise in the number of ecstasy-related deaths.
It feared some tablets currently being sold as ecstasy actually contain PMA meaning clubbers could be taking it without realising.
Hospitals across the UK have been sent alerts about the effects of it, which can be stronger and more toxic than MDMA (ecstasy).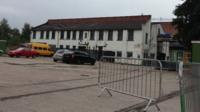 In 2012, there were at least 10 UK fatalities where PMA contributed towards or caused the death.
The nightclub, has a 5,000 capacity and attracts DJs such as Julio Bashmore, Steve Angello and Rudimental.
It will be the first to try out a government funded project next weekend where any drugs found will be tested on site to see what they contain.
Meanwhile this weekend's events are sold-out and co-founder Sam Kandel says they will work with the authorities in advance of the event to make sure everyone's happy.
"There's a responsibility on everyone - including people coming to the venue - to look after themselves and, on our side, to make sure the environment is safe."
Follow @BBCNewsbeat on Twitter