'Growing trend' of cyberbullying on social networks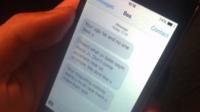 Cyberbullying affects more young people than previously thought, a new survey suggests.
More than two-thirds of people aged 13 to 22 have been bullied online with boys and girls equally affected, according to charity Ditch the Label.
One in five of the 10,008 who responded said that the abuse had been "extreme".
Liam Hackett, who set up the charity after being bullied, said: "It's having a massive impact on young people and it's heartbreaking to read."
Mr Hackett said he had seen a "growing trend" in cyberbulling and that about 2,000 of those surveyed said they were targeted every day.
He also said young transgender people were more likely to experience abuse through social networking sites than girls or boys.
The charity worked with the online community and game platform Habbo Hotel to carry out the survey.
The site, aimed at young people over the age of 13, says it offers a safe online space which is moderated at all times.
Facebook, Ask.fm and Twitter were found to be the most likely sources of cyberbullying and 54% of those using Facebook reported cyberbullying on the network, the survey suggests.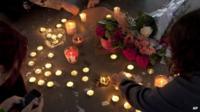 Earlier this year, 14-year-old Hannah Smith, from Leicestershire, was found hanged.
Her father said she had been sent abusive messages on social networking site, Ask.fm.
In October 2012 15-year-old Amanda Todd from Canada killed herself after being bullied online.
She uploaded a nine-minute video to YouTube describing years of bullying that she said drove her to drugs and alcohol, all told with a set of handwritten note cards.
A recent report from the NSPCC, said 20% of children between 11 and 16 reported bad experiences online last year, including bullying, unwanted sexual messages and cyberstalking.
Follow @BBCNewsbeat on Twitter