Your view: Will 'Help to Buy' help you buy?
30 September 2013

From the section

Politics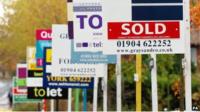 A scheme to help people in the UK get on the property ladder is being brought forward.
The second part of Help to Buy will now be launched in October rather than January 2014.
Under the scheme, the government will guarantee up to 15% of a mortgage.
It means first-time buyers should be able to buy a house, even if they can only raise a 5% deposit. Labour says the real problem is a lack of affordable homes.
Newsbeat spoke to people in Manchester, where the Conservative party made the announcement ahead of their annual conference.
Chris Kenyon, 23, and Connor Price, 18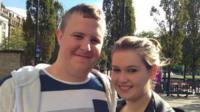 Chris and Connor are living with Connor's mum but say they'd love their own place.
"We have looked into it but it's just too expensive," says Connor.
Chris works as a bricklayer: "You need about ten grand to get a mortgage. It would probably take a year to save up, if we didn't spend any money on anything else.
"It [the Help to Buy scheme] sounds good, if the banks are going to stick to it and it's not just talk. They don't really trust young people, do they?"
Jessica Latimer, 24, and John Segwin, 31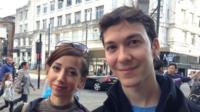 "I don't know any of my friends who have the ten grand you'd need to get a deposit" says graduate Jessica.
"My mum moved out when she was 18. I think it's a really disturbing thing about our generation that so many people are still living with parents in their early 30s."
John is renting and would like to buy in London but says it's an "absolute nightmare".
"Obviously this scheme is good and it will help, but I don't think it's going to 'change the game'.
"In about five years it'll only be the rich who can afford to live in London."
Alastair Milner, 18, and Claire Bates, 24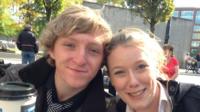 Alastair and Claire work together in one of Manchester's biggest clothes shops.
He says getting his own place is "miles away, almost a pipe dream."
Claire says she's glad she was able to buy a house four years ago: "If I was to do it all over again now, with the cost of living, it would be very difficult to save up that deposit."
But she warns against making it too easy to get on the ladder: "Owning a house is a luxury, not a granted or a given. You have to earn it."
Anja Spittal, 28, and Chris Bruckshaw, 29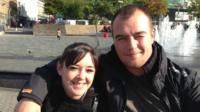 Chris bought a house six years ago - just before the financial crash.
He thinks it was "far too easy" back then to get a mortgage, and some fear that Help to Buy could mean a return to that.
Anya disagrees: "I don't think they were making it too easy, they were just giving mortgages to the wrong people. Now it's become too hard."
Follow @BBCNewsbeat on Twitter