Where are all the women behind the scenes in music?
27 September 2013

From the section

Music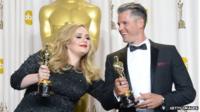 In the past six years British female artists have accounted for four of the best selling albums in the world.
Amy Winehouse's Back to Black in 2007, Susan Boyle's I Dreamed a Dream in 2009 and Adele's 21 in both 2011 and 2012.
Emeli Sande currently has the best selling album of 2013 with her debut Our Version of Events.
On the surface of the British music industry it would appear women are dominating but behind the scenes it is a different story.
PRS, the group which protects the rights of songwriters and composers, say only 13% of their members are female.
The Music Producers Guild, who represent people working in music production and engineering, say less than 4% of it's members are women.
Some of the newer artists coming into the music industry, like Hannah Reid from London Grammar, have already noticed.
"It is true, it is just men everywhere," she told Newsbeat.
"I think the thing that surprised me the most though was within record labels there aren't many women."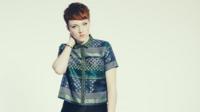 Chloe Howl, 18, is currently working on her debut album.
"At first I did find it a bit weird just men, it's just so filled with men," she explained.
"I have never ever worked with a female producer, when I am recording it is all men, all the people who deal with wires and buttons, they're all men."
Mandy Parnell is one of the UK's most successful mastering engineers, having worked with musicians including Vampire Weekend and Bjork.
"I had a couple of situations with men where I'd get asked strange questions like, 'You do know how to cut a loud record?'" she said.
Mandy says musicians are still surprised to see her behind the mixing desk.
"I get the comments, 'Oh it's great to see a woman doing this, we don't normally see much women,'" she told Newsbeat.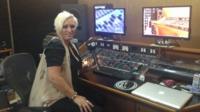 She says she's had to work harder than the men around her to get on.
Mandy doesn't think a lack of confidence is the reason why there aren't many other women in her profession.
"I think women just aren't attracted to the technical side of music, it's electrical engineering, a lot of physics," she explains.
At the Liverpool Institute of Performing Arts they run a sound technology course.
Sophia Hardman, 20, wants to be a music producer. She is in her second year and is one of only two girls in a class of 30.
She admitted it can be intimidating for some girls to be in a group full of boys and maybe that is why some do not pursue it.
Sophia also said it might be a grassroots problem and schools and colleges should do more.
"There's no encouragement to get into music and the production side of it and there should be really," she added.
As a budding music producer, she realises there is a lack of female role models.
"Trina Shoemaker, she's produced for Queen's of The Stone Age, she's one of four I can name."
Follow @BBCNewsbeat on Twitter