Your view: Rural broadband roll-out was 'mismanaged'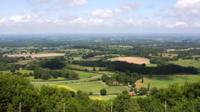 The government has "mismanaged" the roll-out of broadband internet access to rural areas, MPs have said.
The Commons Public Accounts Committee (PAC) says BT, who got all 26 contacts, had "exploited" its position.
The government said the process was fair and BT said the claims were "wrong".
PAC also said the taxpayer had been "ripped off" over the cost of providing broadband to people living in the countryside.
Two years ago the government said by 2015, 90% of rural areas would have superfast broadband of 24 megabits a second.
That would be enough to download an album in less than a minute or a HD movie in 15 minutes.
The scheme is now running up to two years late.
Newsbeat listeners have been talking about the internet access and speeds they get where they live.
Jamie Tucker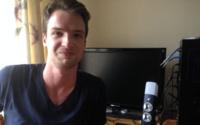 Fast broadband is crucial for 24-year-old Jamie Tucker's gaming accessory business. He lives in Westbury in Wiltshire, about 20 miles from Bath.
"It's a two man business so when it [the internet] goes down the knock-on effect of that is huge.
"People don't get their orders processed and we can't get things dispatched."
Jamie won't be getting superfast broadband until 2016 and will have to use BT as his supplier.
"That's a major problem. Am I going to be paying twice as much as other people?
"We need to know why the government only picked one contractor and not three or four."
Rana Davies-James
"Now dial up has gone we have nothing unless I'm prepared to stand out in a field with my iPhone.
"Farmers are expected to do everything by internet now, and expecting us to do VAT and other confidential stuff in a public place just isn't on."
Jonathan Robinson
"I live in North Yorkshire. I don't even have dial-up. I was told by the engineer to not even expect them to do anything about it."
Sam Brown
"I'm getting 75mbps down and 15 up with BT Infinity. Great package for the price and not had any major issues during the two years I've had it."
Abbie Clark
"I live in a semi rural location in Yorkshire, between two cities. Our internet in the village I live in is appalling, extremely slow to stop is a norm.
"BT was supposed to have finished work to supply the area with Infinity in April, that was then pushed back to June, then August and now September."
Follow @BBCNewsbeat on Twitter