Amanda Bynes case moved to mental health court in US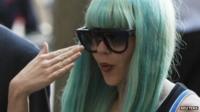 Amanda Bynes has had her drink driving case moved to a mental health court.
Her lawyer, Richard Hutton, said the 27-year-old actress was not able to stand trial in the case due to doubts about her mental competence.
She has been in psychiatric care after claims she started a small fire in front of an LA home in July.
A judge referred the case to the court's mental health division where it will be decided if Ms Bynes is fit for trial, the court said.
The case comes from a charge of driving under the influence in April 2012.
Police accused the actress of hitting a sheriff's car and refusing to take a sobriety test.
She pleaded not guilty last year to the driving under the influence charge. Her next court date is scheduled for 7 January.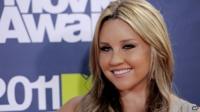 Last month her mother, Lynn Bynes, was granted temporary legal control of her legal and financial affairs.
The actress is known for her film roles in Easy A and She's the Man, as well as her roles on Nickelodeon television shows as a child star.
Her account on Twitter has more than 3 million followers.
Follow @BBCNewsbeat on Twitter