Gamers queue late into the night for copies of GTA V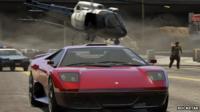 Thousands of gamers have been getting their first look at Grand Theft Auto V after it went on sale at midnight.
It's been reported Amazon delivered copies of the video game ahead of the official launch breaching a strict embargo set by the game's maker.
Rockstar North, the Scottish creator, is reportedly investigating. Amazon was yesterday unavailable for comment.
Meanwhile, late last night there were long queues outside gaming shops.
What do you think of the game? Were you up all night or have taken the day off?
Luke Savidge
"Just got it through the post this morning, can't wait for installation to be over so I can play it!!!"
James Cole
"Waiting for the postman!! Booked a week off."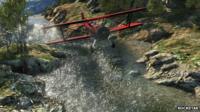 Ian Wray
"Fantastic. The extra few months they spent on it worked. The scale of it is mind blowing."
Sammy Tranter
"Queues over 300 people long in Wolverhampton. People were getting mugged over a copy. Police everywhere."
William Bone
"Picked game up in Braintree last night. Fair play to them [shop] for organising a queue for over 100 people and also handing out sweets and a free raffle. Two days off to play this."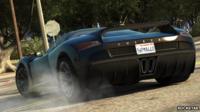 Stephen Williamson
"I have had it from Saturday."
Matt Cross
"I've had about two hours sleep and I'm already up and playing it again with the whole of today booked off work."
Josh Foy
"I queued up for three and a half hours in freezing weather, got home and played it until about 4am. I had work at 8am, but I still made it."
Jennie Thompson
"Really.... GTA? It's just a game !"
Join in at: https://www.facebook.com/radio1newsbeat
Follow @BBCNewsbeat on Twitter