Dog attack men get community service for animal cruelty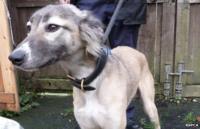 Six men have been sentenced to more than 800 hours of community service for using their dogs to kill other animals.
The group was also banned from keeping dogs for at least five years at Darlington Magistrates' Court.
Five of the men, who were all under 18 at the time of the offences, admitted setting dogs on a fox in March 2011.
One man also admitted to hunting a hare with a dog and three others pleaded guilty to not looking after their pets.
Brandon Coulton, 19, Liam Grang, 19, Marcus Hall, 20, Thomas Richardson, 19, Jack Tenwick, 19, Damon Dodsworth all from Darlington, in County Durham were sentenced for being cruel to animals.
The men were arrested on suspicion of animal cruelty and for offences under the Animal Welfare Act 2006.
The arrests took place on 7 November 2012, with 19 RSPCA officers and 50 police from Durham Constabulary involved in the operation.
Thirteen dogs were seized and placed in care, including Oscar and Kye (above).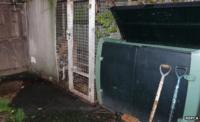 The body of another dog was found at a house in Darlington and mobile phones and laptops were taken.
One photo on Facebook showed the group posing together holding a dead fox.
The six men attended court dressed in tracksuits and trainers before pleading guilty to all the charges against them.
Each was ordered to complete 140 hours of community service in the next year.
Hunting foxes with dogs has been illegal since 2005.
RSPCA Chief Inspector Mark Gent says illegal dog hunting is a national problem.
"We think it's widespread," he said. "It's a national problem that we're facing at the moment.
"A lot of it's underground and you don't hear about it. So obviously when we do, and we get the evidence that we need to take it forward, we like to get them into court and get the animals off them."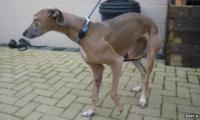 The RSPCA says it rescued or collected 130,695 animals last year.
The number of convictions for animal neglect and cruelty in cases brought by the organisation rose by a third in England and Wales in 2012.
The charity's annual prosecutions report shows offences rose from 3,114 in 2011 to 4,168.
Follow @BBCNewsbeat on Twitter