Liberal Democrat conference teen: Don't write us off
16 September 2013

From the section

Politics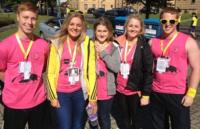 They've been helping to run the country for more than three years in coalition with the Conservatives but Nick Clegg's Liberal Democrats have suffered for it.
He has faced criticism from his own party, which has lost thousands of voters and members.
The Lib Dems are holding their annual conference in Glasgow, already looking ahead to the general election in 2015.
Newsbeat spoke to 19-year-old Lib Dem activist Hannah Bettsworth at the conference.
She denies that the party is dying.
"I think it would be wrong to write the Lib Dems off," she said. "There's still a space for us.
"We just need to get out and speak to as many people as possible between now and 2015."
She argues that politicians get a bad press.
"From the people I know, who work so hard in their local area, I don't see this characterisation of the rich man who doesn't care about people."
Lib Dems say they've made sure the lowest paid workers don't pay income tax, created thousands of apprenticeships and stopped the Tories bringing in laws making it easier to sack workers.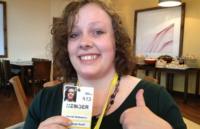 But their reputation suffered when they failed to stop tuition fees being increased in England.
As the new term begins, students at Glasgow University say it remains a big issue.
Ashleigh Stewart, 21, is Scottish so doesn't have to pay, but her English course mates do.
"I feel bad because you're getting the same piece of paper at the end of the day and some people are paying thousands of pounds," she said.
Rebecca Court, 20, added: "I don't think students will ever vote for the Lib Dems again.
"I'd say I was quite liberal but I wouldn't vote for them after that."
But some English freshers said that they were happy to run up debts for a good degree.
Senior Lib Dems claim the change hasn't stopped poorer students applying.
Nick Clegg has admitted the Lib Dems probably won't win the next election and will look to form another coalition with Labour or the Tories.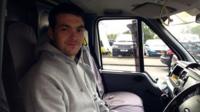 He's hoping his party will get credit for helping to turn the economy around.
Glasgow was recently named as the city with the most jobless households in the UK.
Self-employed decorator William McKay, 25, says unemployed people constantly approach him to ask if he needs any help.
But he says the government is right to be cautiously optimistic.
"It certainly has turned a corner," he said. "I wouldn't say we're out of the woods yet, but personally I'm busy.
"I'm working seven days a week which is great."
Labour holds its annual conference in Brighton next week with the Conservative conference taking place in Manchester between 29 September and 2 October.
Follow @BBCNewsbeat on Twitter