In pictures: World leaders on Syria's chemical weapons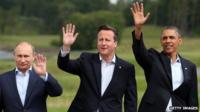 US President Barack Obama has delayed a vote on taking military action against Syria, saying he hopes to deal with their chemical weapons through talks.
Russian leader Vladimir Putin has put forward a plan for Syria to hand over its weapons, which they have agreed to.
Last month a gas attack killed hundreds and Mr Obama blames President Bashar al-Assad and the Syrian government. They deny it.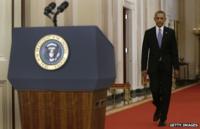 President Barack Obama has been arguing for military strikes against Syria, he says to stop them from using chemical weapons.
Many people have spoken out against his plans and in a speech on 10 September the US leader said he hoped a "diplomatic path" would work instead.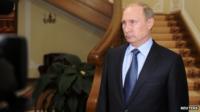 Russia's Vladimir Putin has asked that Syria hand over their chemical weapons and is against America's plan for military attacks.
The UN, EU and Vatican all support a political solution as well.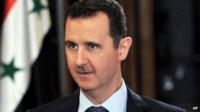 President Bashar al-Assad says rebels are responsible for the chemical attacks on the Syrian people.
He has agreed to Russia's plan, but there are no fixed details on how this will go ahead.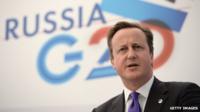 Prime Minister David Cameron has been in talks with the US and France over strikes against Syria.
His plans for an attack were stopped by a vote in Parliament, where British politicians said they did not support military intervention.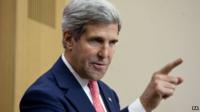 America's top diplomat John Kerry has said Russia's plan to manage Syria's chemical weapons must be "swift and verifiable" and warned it would be "exceedingly difficult" to carry out.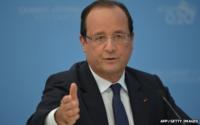 President Francois Hollande has said France is still prepared to take action, even without British involvement.
Follow @BBCNewsbeat on Twitter