Microsoft make Xbox Music available for iOS and Android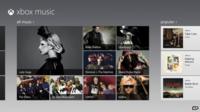 Microsoft is making its Xbox Music streaming service available for iOS and Android platforms.
Users will also be able to access it as a free web-based platform on computers.
The move, which sees Xbox Music going beyond Windows 8 devices and Xbox game consoles, aims to bring new customers to the software.
Experts say it could help it compete with other digital streams like Pandora, Spotify and iTunes.
However, it's also thought it shows that the music service hasn't boosted the amount of Windows 8 operating system users as Microsoft would have hoped.
The new iOS and Android apps will require a "music pass" costing $9.99 (£6.37) per month or $99 (£63.70) per year.
However, the web service is available for free with adverts or you can pay a subscription and get it without adverts.
Microsoft first launched Xbox Music in October 2012 for the Xbox 360, PCs, tablets and smartphones running Windows 8 or Windows RT.
At the time Microsoft executives suggested there would be Xbox Music apps for Apple's iPhone and iPad, and for Android devices in early 2013.
"Xbox Music now, more than ever, powers music experiences between Windows 8, Xbox, Windows Phone, and now iOS, Android and the Web," said Jerry Johnson, General Manager of Xbox Music.
Updates for iOS and Android platforms, including an offline mode that lets you save your music to your device for playback without an Internet or data connection, will become available over the coming months.
The company is also set to launch their new console, Xbox One, on 22 November.
Follow @BBCNewsbeat on Twitter