Jennifer Lopez will return as a judge on American Idol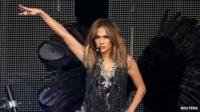 Jennifer Lopez has been confirmed as a judge on the new series of American Idol after a year away from the show.
Harry Connick Jr, who has previously been involved as a mentor, will also make his debut as a judge.
Country musician Keith Urban confirmed his return in August.
"I think this season of Idol is gonna be a blast," he said in a statement. "New team, new energy and a whole new field of artists to be discovered and given a chance."
The pair, who had already been rumoured for the panel, will join Urban as the first judging line-up consisting entirely of singers, like rival talent show The Voice.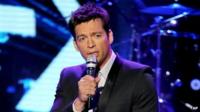 Randy Jackson, who stepped down as a judge after the last season, has confirmed he will be returning as a mentor.
"Surprise, surprise! I am so happy to be back as part of this amazing show that started it all," he said.
"The original talent show is back with a vengeance and ready to discover the best talent in America."
Ryan Seacrest is also making a return as host of the competition and said that "a new superstar is within our sights".
Ratings for the programme, which was based on ITV show Pop Idol, have fallen in the US over recent series.
There were complaints last year after arguments between judges Mariah Carey and Nicki Minaj, who both announced their departure in May.
American Idol will return to 5* in early 2014 with production starting on the 13th series on Tuesday.
Follow @BBCNewsbeat on Twitter